Hello booklovers,
We hope your week is going well. Today we bring more news of some excellent events that will be a part of our 2021 festival programme. We are very pleased to be welcoming Henry Hemming, Carol Drinkwater and Liz Trenow to our 2021 festival. All three authors will be offering a different perspective of the Second World War through their brilliant books. Read on to find out a bit more…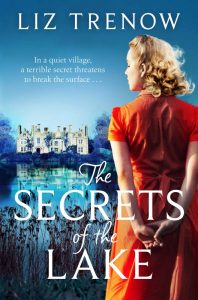 Liz Trenow, The Secrets of the Lake (This event will be held in person at the Orwell Hotel)
The Secret of the Lake deals with the legacy of war as the traumas of two world wars reverberate through a rural village.
Our heroine Molly finds herself uprooted with her father and brother, Jimmy, from London to just outside of Colchester following the death of her mother. Ambitious and bright, Molly finds her hopes for the future gradually wearing away as the majority of care for her brother falls on her shoulders. She strikes up a friendship with local lad Kit whose charm and sense of fun acts as her escape from domestic drudgery; but all is not as it seems, as Kit has a secret which he will not share. Tragedy strikes and suspicions rise; we return to Molly's life many years later where, as an older woman, she remains haunted by the events of the past. The arrival of two police officers might just be the key to putting her mind at rest…
Henry Hemming – Our M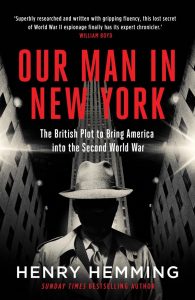 an in New York: The British Plot to Bring America into the Second World War (This event will be live streamed)
A gripping new true history from the author of the Sunday Times bestseller M.
The extraordinary story of a propaganda campaign like no other: the covert British operation to manipulate American public opinion and bring America into the Second World War. In this fascinating book Henry reminds us that fake news, and governments meddling in other countries' political processes, are nothing new.
Carol Drinkwater, An Act of Love (This event will be live-streamed)
An Act of Love  is Carol's latest novel. Set in France in 1943, we follow Sara and her family as they escape Poland for a beautiful but neglected house in the French Alps which at first seems like the perfect place to hide from the war. Sadly it's not long until fear and danger strike again as the Nazis loom large over their once secret and safe place; escaping this time Sara has even more to lose; does she risk her family's safety or must she cut short her blossoming relationship with Alain, a local villager?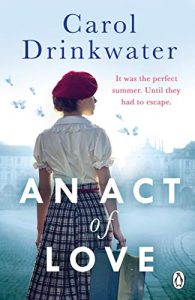 Liz, Henry and Carol offer us a brilliant opportunity to examine the human, societal and political aspects of such a significant period in our recent history. We hope you are looking forward to these events as much as we are!
Bookish best,

Imogen and the Festival Team x