Hello booklovers,
Today, March the 8th, is International Women's Day, a day to celebrate and commemorate female achievement and to raise awareness of the importance of equality. How have your perspectives of womanhood shifted over the past year?
We thought to celebrate this day FbF style it would be appropriate to highlight a fascinating event featuring two of our fabulous female guests. Read on to find out more…
Dr Emma Hepburn and Francesca Specter
We are so pleased to be welcoming Francesca Specter and Dr Emma Hepburn to our virtual stage as part of our 2021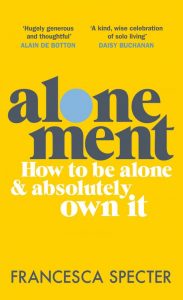 festival.
Francesca is a journalist and author of 'Alonement: How to be Alone and Absolutely Own It', a book all about exploring the benefits of taking time to spend time alone and how this can help us, as individuals, thrive. Dr Hepburn (Instagram's @thepsychologymum) is an NHS psychologist based in Aberdeen and the author of 'A Toolkit for Modern Life: 53 Ways to Look After Your Mind', a handbook full of practical tools and ideas about how to look after your mental and emotional wellbeing every day.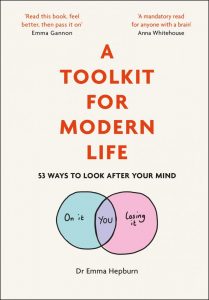 These two books are packed with insights and practical tips focussing on mental health and mental resilience. In this online session Dr. Emma Hepburn and Francesca Specter will talk about a positive interpretation of aloneness and strategies to cope with isolation should it not be our choice -a subject of particular relevance since Covid changed our lives so much.
This promises to be a thought-provoking and fascinating discussion. We look forward very much to 'seeing' Francesca and Dr Hepburn in June! Sending our bookish best to all of the marvellous women involved in our marvellous festival.
The Felixstowe Book Festival Team x