Hello booklovers,
One of the many beauties of books is that they allow you to enter different worlds which as readers we may well have never discovered before. Some of our brilliant 2021 guests, Edoardo Albert, Paul Gething and Esther Rutter examine periods of our history in completely different, and completely riveting, ways.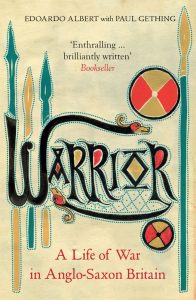 In Warrior: A Life of War in Anglo Saxon Britain, Edoardo Albert and Paul Gething take a long, hard look at a brutal, bloody part of British history. Their book sheds light on the life of the man whose bones are discovered in an Anglo Saxon graveyard, to the back drop of a society in political, religious and physical flux, and the significance of this period on the history of our nation.
Esther Rutter takes a different tack looking at British history in her fascinating non-fiction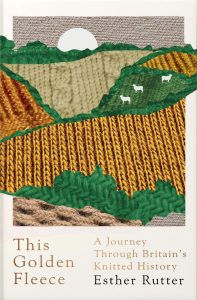 work, This Golden Fleece: A Journey Through Britain's Knitted History. Having grown up on a sheep farm in Suffolk learning to spin, weave and knit during her childhood, Esther's absorbing book reflects on the history of knitting – she takes her reader on a journey examining the hefty influence of wool on our communities, our landscape and our culture. An inspiring read for anyone with an interest in social history.
Please note, both these events will be live streamed online.
We are so looking forward to welcoming such fascinating guests to our 2021 festival.
Bookish best,

Imogen and the Festival Team x