Hello booklovers,

Next up in our Bookish Best blog, celebrating 10 years of the Felixstowe Book Festival, we have a lovely contribution from Esther Freud. If you're curious about what literary delights our festival patron has discovered since the first Felixstowe Book Festival then do read on…
What has been your favourite read of the past 10 years?
When Ruth Ozeki won the Women's prize for fiction last week, it reminded me how much I loved her 2013 novel A Tale for the Time Being. It tells the story of a mysterious diary written by a troubled school girl in Tokyo which is found by a novelist named Ruth when it washes up on the Pacific northwest coast of Canada.  It is heartbreaking, funny, clever, and gripping as a thriller.  A novel within a novel that exceeds expectation in the breadth of its ambition.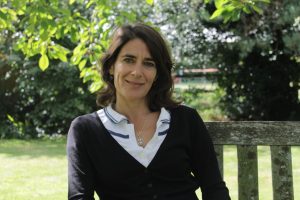 What is the best independent bookshop that you have visited in the past 10 years?
A couple of years ago while driving round the north of Scotland I came across  The Hillbillies Bookshop in Gairloch.  It is  truly independent, with the taste of the owner much in evidence, and I was doubly delighted to find  that not only was it attached to a tea room, but there was a pile of my own first novel, Hideous Kinky, displayed.
Who is your favourite author who has come to prominence in the last 10 years?
Ann Patchett was already a star when I read State of Wonder in 2011 but since then I have read everything she's written and look forward to whatever she writes next.
Plenty of bookish inspiration here. Esther has kindly stepped into the breach for our opening event as Tessa Hadley can't join us due to the train strike. Join Esther on Saturday morning at 10am in the Palm Court at Harvest House for chat, coffee and a special story reading.

Keep your eyes peeled for more Bookish Best instalments from your festival favourites!
Bookish best,

The Felixstowe Book Festival Team