Hello booklovers,

Advent treat number 7 is here – today we are delighted to bring you Wintering: The Power of Rest and Retreat in Difficult Times by Katherine May. 
You can't escape the fact that times are tough at the moment, both globally and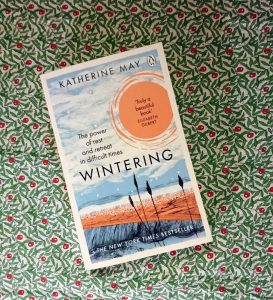 locally, sometimes made all the harder at this time of year where jollity pervades every aspect of daily life, on the radio, in the shops and on the TV. Christmas is a nice escape from reality but real life does go on – and for anyone living through testing times, Wintering by Katherine May should be prescribed reading. Using the metaphor of the seasons, Katherine gently suggests how the 'winters' of our lives – the aftermath of testing times – should be filled with moments of rest and repair so that we can come back anew, like flowers, birds and animals do as Spring rolls around once more.
Comforting and soul nourishing, this is a book for anyone who needs to retreat from normal life and from the festivities for a while.
Wintery best,

Imogen and the Festival Team x