Hello booklovers,

Spring has sprung! The long winter of Narnian proportions appears to be drawing to a close. Are there any particular books that put you in the Spring-time mood? My seasonal reads would be Business as Usual by Jane Oliver and Ann Stafford, The Lido by Libby Page and I Capture the Castle by Dodie Smith. Each feature good intentions, new beginnings and a few mistakes along the way. Lovely!
As a Springtime treat, we have released some events from our 2023 programme early. Read on for a small but perfectly formed selection of events…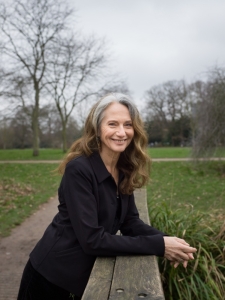 Rachel Joyce: Maureen Fry and the Angel of the North
24th June, 10 – 11
Rachel Joyce is the author of international best sellers including The Love Song of Miss Queenie Hennessy, The Music Shop, and Miss Benson's Beetle. The Unlikely Pilgrimage of Harold Fry recently was made into a major film starring Jim Broadbent and Penelope Wilton, for which Rachel also wrote the screenplay (release April 2023).
Interviewed by Mandy Morton. Book your tickets here.
(photo by Pal Hansen)
Robin Ince: Bibliomaniac: An Obsessive's Tour of the Bookshops of Britain
24th June, 11.30 – 12.30
In 2021, Robin Ince's stadium tour with his The Infinite Monkey Cage partner Professor Brian Cox was postponed due to the pandemic. He decided instead to go on a tour visiting bookshops from Wigtown to Penzance; from Swansea to Margate. The result was Bibliomaniac which is packed with witty anecdotes and tall tales and takes the reader on a whirlwind adventure across Britain as Robin explores his lifelong love of bookshops and books. If you are a book lover please don't miss this hugely entertaining session. Book your tickets here.
Terry Waite: Words and Music
24th June, 7.30 – 9.30pm
Our Festival Patron Terry Waite once said that good language like good music has the capacity to breathe harmony into the soul. We live in troubled times when it seems that many people are out of harmony with themselves, their neighbours and the environment.
During this special evening Terry Waite will read short extracts from his writings interspersed with music played by the pianist Matthew Ricard. It will be an evening of calm and reflection when we may experience the harmony that words and music can offer. Book your tickets here.
Ben Ansell: Why Politics Fails – the Five Traps of the Modern World
and How to Escape Them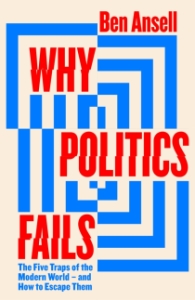 25th June, 11.30 – 12.30
Oxford Professor Ben Ansell is one of the world's leading experts on the dilemmas facing modern democracies.  His highly accessible book explains why modern politics are stuck in a surprising self-defeating cul-de-sac. It shows why modern politics seems impossible, and why it needn't be. This is the one book you need to read to understand our tumultuous world. Book your tickets here.
Rebecca May Johnson: Small Fires – an Epic in the Kitchen
25th June, 3 – 4pm
In her delicious book, Small Fires: an Epic in the Kitchen, author Rebecca May Johnson explores how cooking is thinking; the transformative dynamics of shared meal, the steps we follow when we walk into a kitchen and tie those apron strings.
For this talk, afternoon tea is included, so please join Rebecca and Ruth Dugdall for a homemade  scone and scrumptious conversation about the recipes we choose – how they work as memoirs – and the full meaning of the thing we do every day: the power of small fires burning everywhere. Book your tickets here.
Brace yourselves – our Full Programme will be announced on the 1st of April.
Bookish best,

The Festival Team x