Hello booklovers,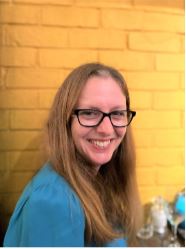 Our final event in our Young Adult programme will take place on Saturday 24th of June at Felixstowe Library. Join poetry anthologist Ana Sampson to learn about The Hidden History of Women's Writing.
Do you ever look at lists of 'classic' books and wonder… where are all the women? Look no further than poetry anthologist Ana Sampson, who examines the history of women's writing in more detail. Join Ana for a fascinating discussion, looking at female literary gems who didn't make the bookish big time purely because of their gender, alongside other fabulous female writers who managed to buck the trend. Ana will take us on a journey through history, bringing us up to speed with the most influential female writers of the current moment, all of whom are celebrated in her brilliant anthologies, She is Fierce and She Will Soar.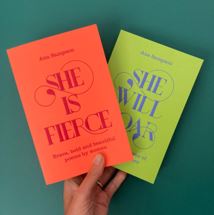 This event is suitable for ages 11 – adult, and we welcome all generations to come along and enjoy Ana's insights into the role of women in our poetic history.
With our 2023 festival now imminent, we do hope you enjoy yourselves! Books by the sea with your children and you family – you can't beat it!
Bookish best,

The Festival Team x