Hello Booklovers,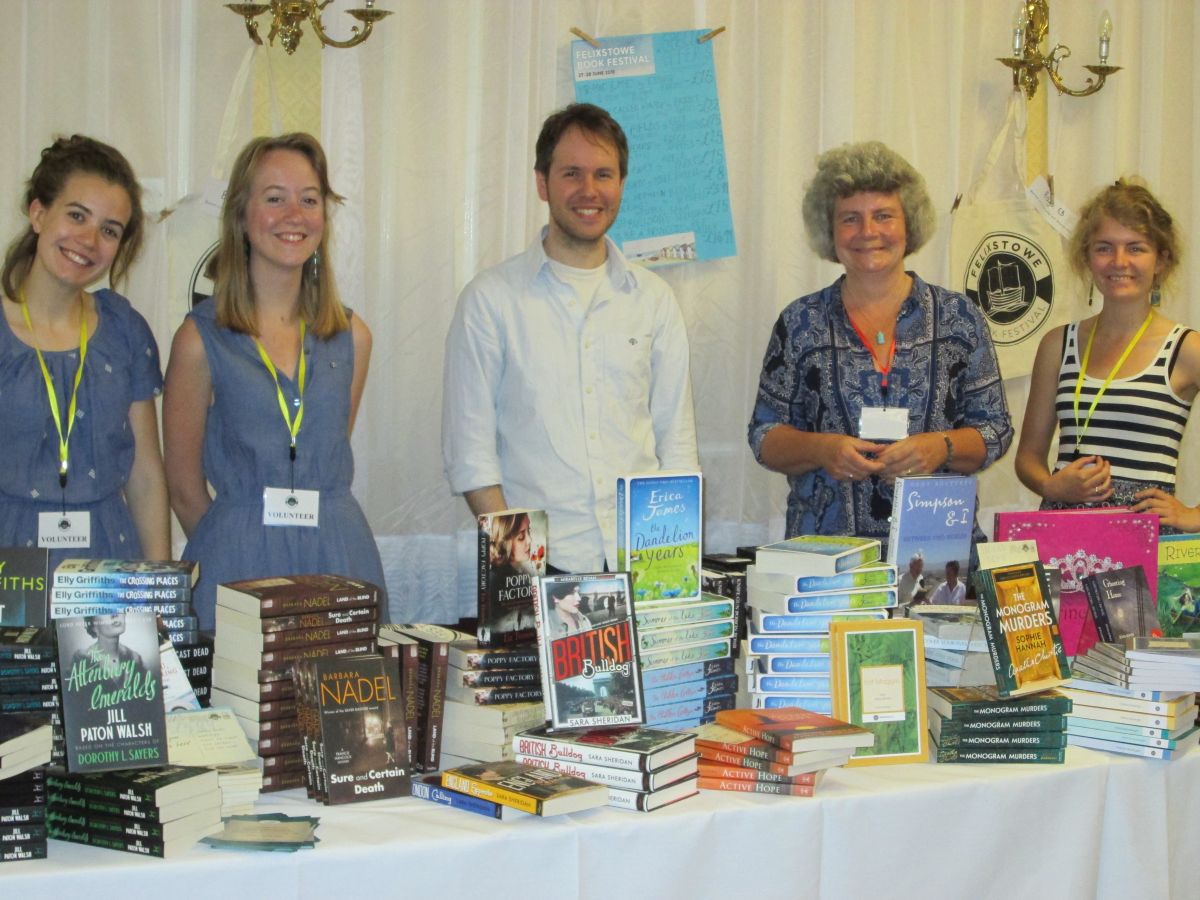 Only 24 hours to go until our 2016 festival gets underway! We're racing around here at Festival HQ making sure authors know where to go, volunteers have their schedules, Book Trail clues are set and all those other last minute bits and bobs are slotting into place. A big job at this stage is coordinating our book stall and once again we are delighted to have Felixstowe's independent bookseller, Stillwater Books, running our stall, with help from our lovely volunteers.
Will who runs Stillwater and our volunteer Anna have been busy bees over the last few weeks making sure that we have plenty of copies of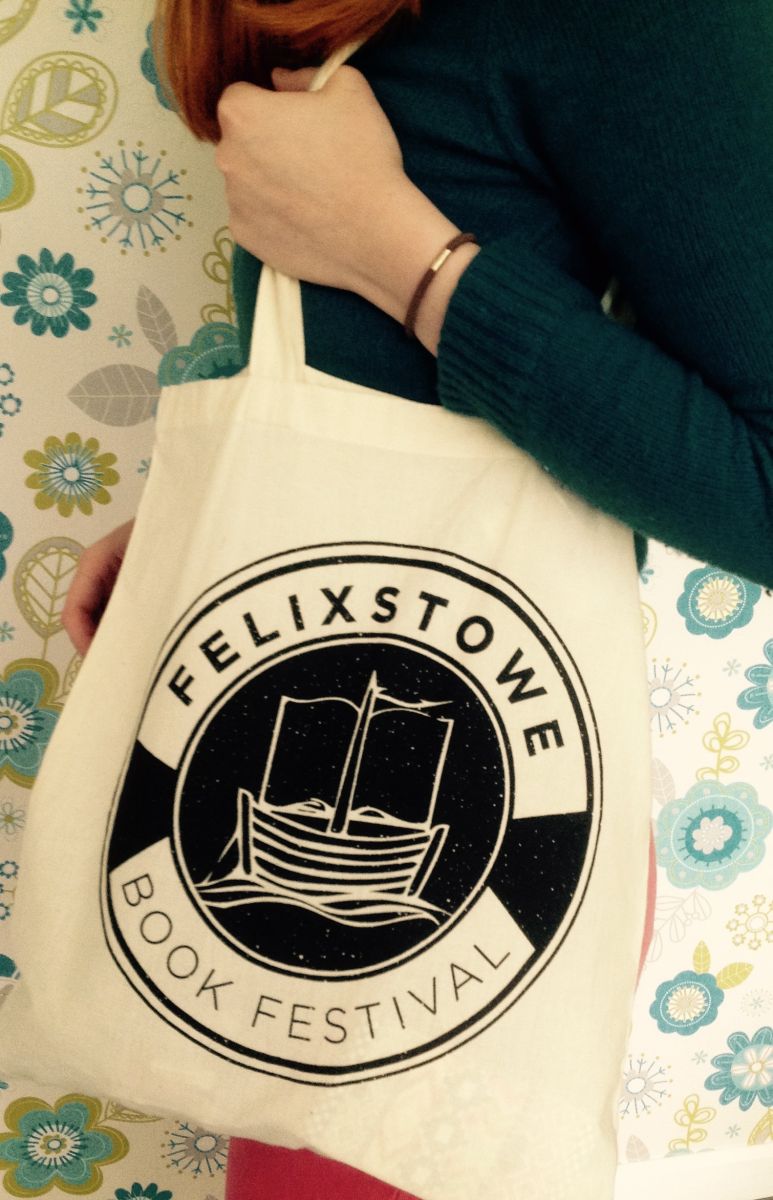 our visiting authors' books ready for you all to purchase at the weekend. This year the stall will be bigger and better than ever and we'll have the author signing station right nearby. We also still have some very stylish tote bags available to put those many purchases in 😉 For children's events at the library we will have books on sale at each event.
Rather appropriately this week is Independent Booksellers Week so a big shout-out to independent book shops every where who provide a unique shopping experience and keep books on our high street! We're lucky to have Stillwater Books in Felixstowe and we also have two excellent second-hand bookshops. Treasure Chest and Poor Richard's Books are a must during your visit to the Festival this weekend. Both of these shops are total mazes, full of nooks and crannies stuffed with books. You'll struggle to leave empty-handed.


We also have a host of charity shops in the town with a wonderful selection of second-hand books. They've been getting into the spirit with some Festival-themed window displays:

Age UK, Red Cross and Sense have all gone for a patriotic backdrop to their book displays!

Basic, RSPCA and Cancer Research  proudly displaying our posters
It is worth mentioning that Elaine Coltham is going to be signing her poetry book at the RSPCA charity shop at 1 o'clock on Saturday. The poetry book is all about animals and all the proceeds will be going to the Martlesham animal centre.

These fabulous windows from EACH and St Elizabeth Hospice are our favourites!
So there you have it, Felixstowe is a booklovers paradise this weekend!
Bookish best,

Hannah and the team