Festival Director Meg Reid shares a bit about her latest bookish ventures and how 2017 plans are shaping up…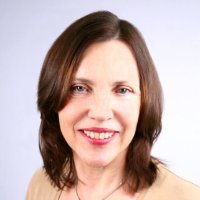 Early November and damp, dull, foggy weather to match! Winter is here! One good thing about that is that sitting with one's nose in a book becomes even more of a treat. I usually have several books on the go at a time. One on CD in the car (often a Margery Allingham), one on my Kindle and a couple more somewhere in the house so that there is always a book to grab when Those Things Which Must Be Done Today become too annoying. Currently my two "real" ie. paper books are The Hundred Year Old Man Who Climbed Out of The Window and Disappeared and Chains of Sand. Very different books but both really absorbing and hard to put down no matter how long the 'to do' list is.
Chains of Sand was sent to me by a publisher and The Times describes it as "Intriguing, moving, absorbing…a great read". I'm pleased to say that the author Jemma Wayne will be with us at the 2017 festival to tell us all about it. Booking the festival programme is of course at number one position on the 'to do' list, closely followed by getting sponsorship and funding. Research for the programme does however give me the excuse for some treats. Recently these have included being invited as a guest of the Edinburgh International Book Festival, which gave me access to the author hospitality area and all the goodies on offer there! They certainly look after their speakers. It was of course a golden opportunity to chat to authors, some of whom will be coming to Felixstowe next July. It was also good to meet again some of the authors who have already been with us.
Two more treats were having tea with our festival patron Esther Freud to discuss the festival and meeting Nicola Upson and Mandy Morton for coffee. Neither Nicola or Mandy will be talking about their own books at our 2017 festival but each will be chairing events with very exciting guests. I can't say more now but we really have a glittering programme to celebrate our fifth birthday. So please put 30 June evening (big launch event) and 1st-2nd July 2017 in your diaries now. By the way, The Orwell is already taking bookings for that weekend but you must BOOK BY PHONE 01394 285511 and quote the festival to get the best rates. Don't forget to become one of our official Festival Friends, not only will you be helping to keep our community festival running, but you'll also gain access to exclusive events and offers.
Best,

Meg