Hello Booklovers!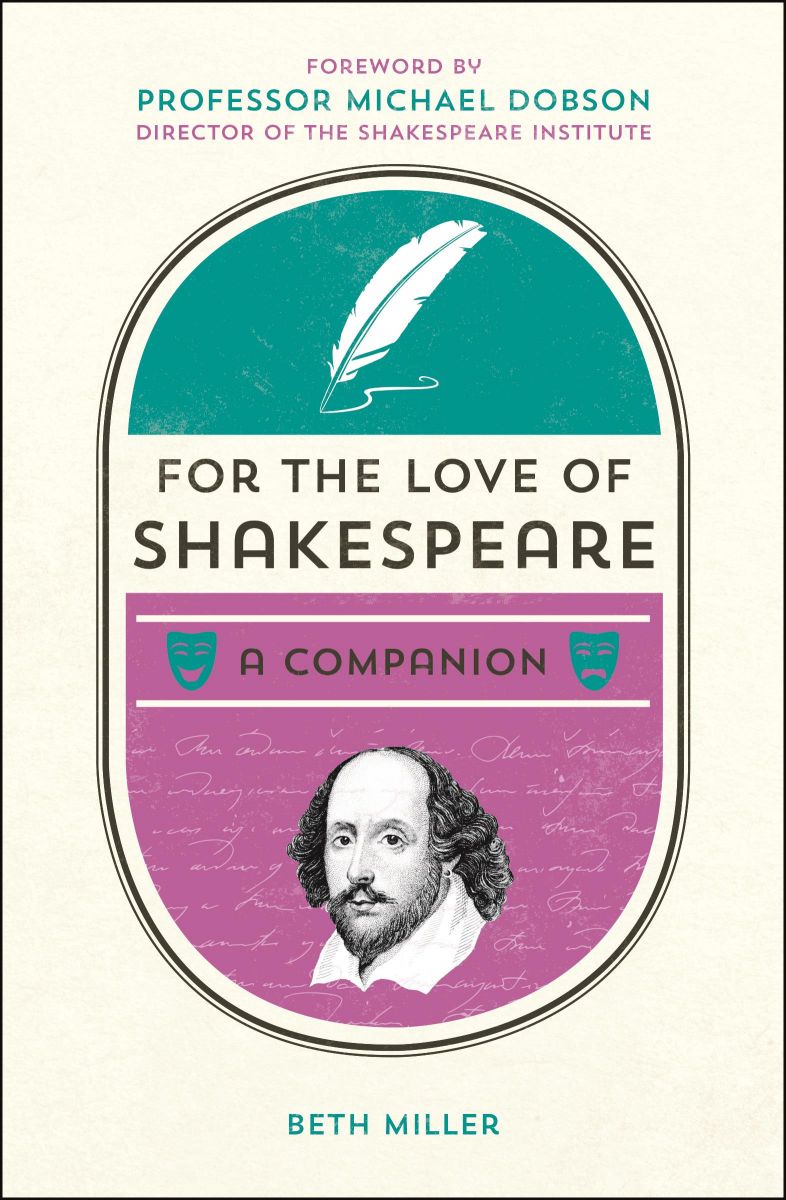 2016 has been the year of the 400th Anniversary of Shakespeare's death, and much of this year has been spent celebrating his works, his wit and his life. A timeless playwright, it is safe to say that the particular fascination surrounding the Bard lies in how his works are still as relevant now as they were when they were first written. His works are reinvented, subverted and moulded into so many different scenarios, and yet they always remain timeless. One of our oldest and most profound storytellers, we are very happy to announce that we will be including an event dedicated to William Shakespeare in our 2017 festival.
Next year, we are delighted to welcome Beth Miller, author of For the love of Shakespeare: A Companion, a collection of fascinating facts and miscellany surrounding the life and career of William Shakespeare. Did you know that Shakespeare brought the words 'gloomy', 'obscene' and 'generous' into the English language, along with countless others? Or that everyday phrases such as 'the naked truth' and 'green eyed monster' come from his works? All will be revealed in this fascinating chat, not to mention numerous controversies surrounding Shakespeare's authorship, and endless tales about his mysterious life.  Described by Sir Stanley Wells as 'well informed, wide-ranging, undogmatic and reader friendly', this is a book not to be missed by anyone, newcomers or life-long fans.
Expect to be bewitched, bothered and bewildered by this captivating guide of the life of one of our most precious cultural icons, who brought us Beatrice and Benedick, Oberon and Titania, Hal and Falstaff, and many other dynamic duos. We are very much looking forward to welcoming Beth to our festival, who has managed to cover all aspects of Shakespeare's life with such prowess.
Get your tickets here, for what promises to be a wonderful event!
Imogen and the Book Festival team