Hello booklovers!
Would I be terribly British in saying that I am just a little bit too hot and am praying for some rain soon? Probably, but with good reason! As glorious as the weather has been recently, it is not so fun when you are crammed into the office and stuck in traffic all the way home…
Anyway, onto brighter things and jollier climes – the festival has kicked off to a smashing start thanks to our opening events and not long 'til we return to the fun on Friday evening.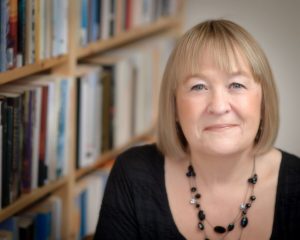 At this year's festival we are seeing plenty of returning faces of our wonderful guests from previous festival weekends, including the likes of the lovely Liz Trenow. Author of a fabulous list of novels, including The Last Telegram and The Poppy Factory, Liz has been a very popular speaker at several of our festivals in the past few years and we are very glad that she has decided to visit us again. In an interview with our festival team a few years ago, Liz said she had a particular soft spot for Felixstowe, having visited Felixstowe Ferry many times as a child. Her family are also inextricably linked to our sleepy home county of Suffolk – Liz's family-tree details a family of silk-weavers dating back almost 300 years!
This year Liz will be chatting to us about her latest creation, In Love and War. Marking 100 years since the end of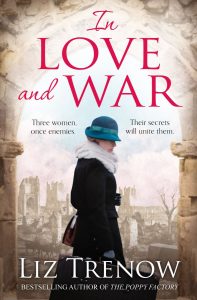 the First World War, the novel follows the lives of three women as they travel to the battlefields of The Somme and Flanders, seeking both reconciliation of the events that had befallen them and any news of their loved ones involved in the conflict. A timely and emotional story, not to be missed. If you would like to attend Liz's event (and I strongly advise that you do!!) then have a look at the link below for ticketing information:  https://felixstowebookfestival.co.uk/events/30-2
Be quick as nearly all the tickets have sold out. See you tomorrow for more news of festival favourites!
All the very bookish best,
Imogen