Hello booklovers,
Only one sleep left until the Felixstowe Book Festival weekend 2018! After months of preparations, it is almost here – I hope you are all ready for a weekend packed out with literary delights.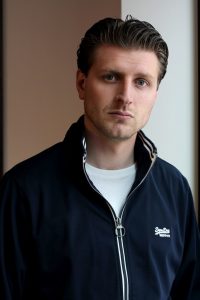 It has been a pleasure over the past week being reunited with returning festival guests, including Mandy Morton, Liz Trenow, Oggy Boytchev and Imagine That publishing. We are also thrilled to welcome Damian le Bas back into the folds of our festival.
Damian first visited us in 2015, where his beautiful poetry proved to be very popular with our festival visitors. From a long line of Gypsy Travellers, Damian grew up listening to stories told to him by his great-grandmother in the language of Romany. A strong affection for his family history provides the foundation for his work, much of which underpins his debut book The Stopping Places. Damian joins us this year to chat about his latest creation, which depicts his year-long trip around the UK searching for Britain's remaining ancient Gypsy sites.
A reflective and fascinating piece of prose detailing an often forgotten but crucial part of our heritage. For more information, click on the link below:
https://felixstowebookfestival.co.uk/events/17-2
If you fancy treating yourself to a little preview of Damian's work, The Stopping Places has been serialised as part of Radio 4's Book of the Week. Go on, give yourself an audible treat and have a listen via this link: https://www.bbc.co.uk/programmes/b0b4ztdd
Enjoy!
Bookish best,
Imogen and the festival team