Hello booklovers,
On day three of our advent celebration we have Viv, another fab committee member, bringing us 'Have Yourself a Merry Little Christmas'.
Viv writes…
'This is a Christmas song written by Hugh Martin and Ralph Blane for the 1944 movie 'Meet me in St Louis'. Judy Garland sings the song to her young sister who is distraught at the family's plans to move to New York City, leaving behind their home in St Louis, Missouri.
It has a haunting melody and has been recorded over the years by various artists, the latest of whom is Sam Smith. For me it echoes the mixed emotions of Christmas, reflecting past troubles and putting them aside for the season, opening up to the joy of Ch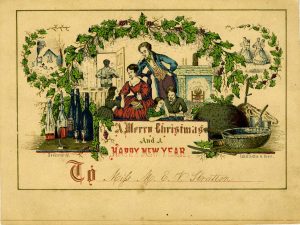 ristmas, being with people we love and looking to the future.
It is a time for remembering those who are no longer with us and for giving to those less fortunate than ourselves both at home and abroad,  but also enjoying the company of grandchildren and seeing the wonder in their eyes. Christmas is about the joys of giving rather than receiving; the religious significance, not the commercialism and remembering to 'Have yourself a Merry little Christmas' despite all our troubles, whatever they might be.'
All the very festive best, until tomorrow!