Hello booklovers,
Less than a month until the 2019 Felixstowe Book Festival! The excitement is palpable, we can't wait to get started. On Sunday we were delighted to welcome Maggi Hambling and Nicola Upson to the Orwell Hotel – a lovely snippet of further things to come.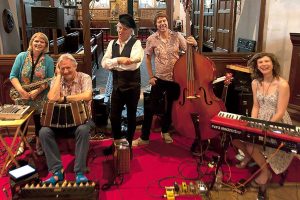 We are thrilled to have such a thriving selection of poetry events to offer you all at this year's festival. Kicking off the festival weekend on Friday the 28th June, we are pleased to welcome back festival favourites, Martin Newell and the Hosepipe Band. Fast becoming a regular feature of the festival, Martin and the band will be treating us to their 'Greatest Hits'.
On Saturday the 29th June, the poetry magic continues. Festival patron Esther Freud and her half-sister Annie Freud will be discussing Annie's wonderful poetry collections, alongside family tales and memories of childhood. Anita Jones Debska will also be joining us to present The Language Land, a celebration of the Polish countryside depicted in poetry and prose. This remarkable session will be accompanied by Polish music, a display of Polish artwork and some rather delicious Polish gingerbread!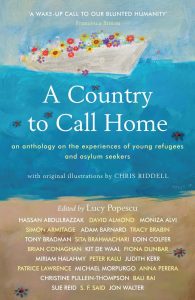 We are delighted to also be joined by Lucy Popescu and Hassan Abdulrazzack. Lucy, a writer and editor with a background in human rights, has published her second anthology of writings, A Country to Call Home, following the vast success of her first anthology, A Country of Refuge. A Country to Call Home focuses on the experiences of children and young adults in matters of asylum seeking, migration and refuge. Lucy will be joined by Hassan Abdulrazzack, a playwright with a history of fascinating works tackling these same issues, who is one of the many contributers to this anthology.
If these fascinating sessions whet your poetic appetite, and you fancy giving writing poetry a go yourself, look out for more information about poetry workshops over the festival weekend here: https://felixstowebookfestival.co.uk/events/categories/poetry
Not long to go now!
All the very bookish best,
Imogen and the Festival Team x