Hello booklovers,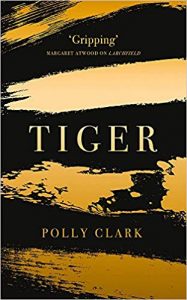 This year is truly whizzing past, with only 3 weeks to go until the 2019 Felixstowe book festival. We are so pleased to be able to present to you a wonderful selection of fiction events for your delight and delectation. Look out for snippets of information about our fabulous fiction programme over the coming week.
On Saturday 29th of June we are delighted to be welcoming a fantastic array of female authors to our festival, including the wonderful Polly Clark. Polly will be chatting to chair Catherine Larner about her novel Tiger. A bewitching tale depicting the co-existence of three people and tiger in a snowy wilderness, Tiger examines fascinating relationships not often depicted in literature, all under the spell of a mesmerising narrative.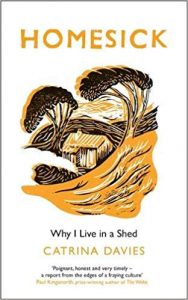 Another quirky tale comes from Catrina Davies. Catrina will be discussing her book Homesick: Why I Live in a Shed with chair Madeleine Smithers, a story of home, homelessness, belonging and the natural world, amongst numerous other themes. Catrina's timely book examines our current attitude to home: its pressures, constraints and releases. A thought provoking and unusual subject which will prove to create a fascinating event.
We are so pleased to be concluding Saturday's literary festivities with 'Fizz, Fiction and Facts'. We bid a heart welcome to authors Olivia Beirne, Daisy Buchanan and Beth O'Leary, who will be chatting to chair Hannah Welton about their work, their lives and much much more. A glass of fizz (or a delicious non-alcoholic alternative!) is included in the ticket price and should round off Saturday with a suitable amount of pizazz and bubbles.
We can't wait to welcome Polly, Catrina, Olivia, Daisy and Beth to the festival weekend. That's all for today dear booklovers, but do keep your eyes peeled for further fiction news throughout the coming week!
All the very bookish best,
Imogen and the festival team x