Hello booklovers,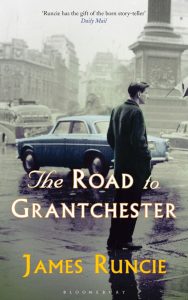 We hope you enjoyed our preview of our fiction events at this year's festival. The fun doesn't stop there, as we are pleased to present to you some highlights of our historical fiction events.
On Saturday 29th June James Runcie, author of the Grantchester novels, will be joining us to discuss his prequel to the popular series, The Road to Grantchester. Detailing the life of a young Sidney Chambers living in post-war London, this event is perfect for fans of mid-20th century drama.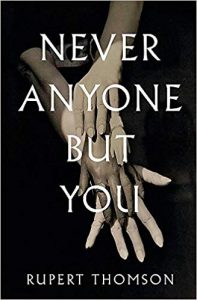 We are thrilled to be welcoming authors Rupert Thomson and Madeleine Bunting who will be joining us to discuss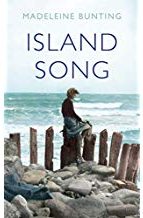 their respective novels, Never Anyone But You and Island Song, both revolving around the Nazi occupation of the Channel Islands. Rupert's novel depicts the beautiful love affair of two female artists who are determined to overthrow Hitler's forces in Jersey, whilst Island Song is a bewitching tale of a daughter's search to discover more about her mother's history in occupied Guernsey.
Pairing well with Rupert and Madeleine, author Jane Thynne will be joining us to share her fascinating novels about British agent and Anglo-German actress, Clara Vine. Married to a senior Nazi officer, Clara takes a risky journey through the private life of the Third Reich. I don't know about you, but I'm on the edge of my seat just thinking about this fantastic series of novels, we can't wait to see Jane in a few weeks time.
We bid a hearty welcome back to festival favourite Liz Trenow – Liz, a fantastic supporter of the festival, is returning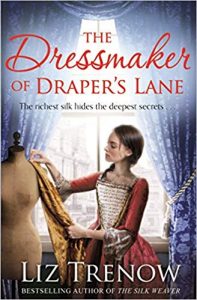 to our stage to chat about her latest novel The Dressmaker of Draper's Lane. Set in 18th century Spitalfields, where Liz's own family lived and worked as silkweavers, this fascinating historical tome will make for a wonderful event!
Last but not least, we are delighted to welcome back to the festival author Alison Weir. Alison will be discussing her latest historical novel about the wives of Henry VIII, Anna of Kleve: Queen of Secrets. In this enthralling book we enter the world of a woman who was loved for her portrait and very little else, with the possibility of dangerous consequences when her reality does not match up to the imagination….
I think you'll agree that there's plenty of food for thought here – what a fascinating array of events! Get booking now to avoid disappointment!
Bookish best,
Imogen and the Festival Team x