Hello booklovers,
I hope you all had a brilliant weekend. Less than a week to go now until our fabulous festival weekend, how time flies. So much to look forward to!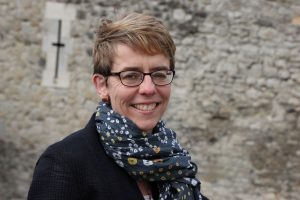 We have a treat in stall for our younger readers today. Who likes buried treasure? Who is interested in our local history? Anyone have a passion for the Saxons or a hankering after Second World War facts? Look no further than marvelous author Ally Sherrick and Operation Buried Treasure! Based on her fantastic Suffolk set book The Buried Crown, Ally will take you on an adventure through the past to discover the real-life locations that inspired her brilliant book. By the end of this fantastic session you will be able to kick off your own exciting buried treasure story.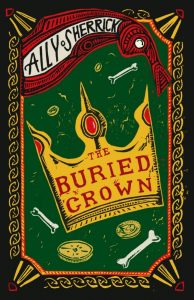 The Buried Crown is a thrilling story all about George, an evacuee who is living in a small town in Suffolk whilst his big brother is training to be a fighter pilot. Despite being sent to the countryside to keep safe from the air-raids in London, George and his new friend Kitty, a refugee from Germany, must make sure that the discoveries from a local archaeological dig don't fall into the hands of the enemy. He must find the infamous buried crown and protect it from the Nazis before it is too late…
I hope this all sounds suitably exciting, I personally am on the edge of my seat just thinking about it!
Check out more information about festival events for children and young people here: https://felixstowebookfestival.co.uk/events/categories/young-people
Look out for further festival news this week!
Bookish best,
Imogen and the Festival Team x