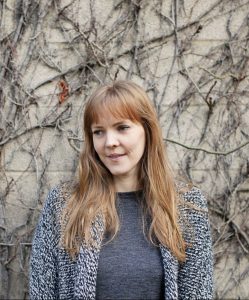 Hello booklovers,
Today, Thursday 27th June, is the first day of the 2019 Felixstowe Book Festival! Not to be outdone by another famous festival also happening this weekend in deepest Somerset, our thriving, varied and fascinating programme more than competes! We hope you have enjoyed our 'Don't miss' blog series, building up to the festival weekend, hopefully giving you some last minute inspiration for how to spend the next few days. Today we present to you our final installment, alerting you to some festival gems. Last, but certainly not least, we give you… Emma Healey!
Emma will be joining us on Sunday the 30th June in the Elizabeth Suite at the Orwell Hotel. Best-selling and award winning author of the magnificent Elizabeth is Missing, Emma will be chatting with Rachel Sloane about her latest novel Whistle in the Dark. This thrilling and mysterious tale depicts the story of a mother and her daughter who has returned after having gone missing for four long days. The question is, will the mystery of her disappearance ever be revealed? Don't miss this fascinating event with an author who is masterful at keeping her readers in suspense.
That's all folks! I hope all those seeing Prue Leith at the Orwell Hotel tonight have a brilliant time. See you all tomorrow for our launch event with the magnificent Martin Newell and the Hosepipe Band.
All the very bookish best,
Imogen and the Festival Team x