Hello booklovers,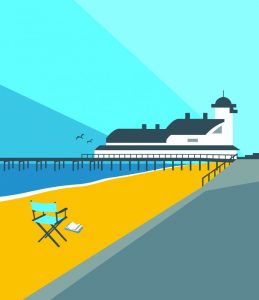 WOW. What a magnificent weekend! I am sad to say that the 2019 Felixstowe Book Festival has come to a close – but what a brilliant weekend. We are all on an absolute book-filled high here at Festival HQ!
I want to say a huge THANK YOU to you all, our wonderful festival visitors. Your enthusiasm and passion for our festival is fundamental to our success and we cannot thank you enough for your time, your support and your appreciation.
If post-festival blues have already set in, fear not! Keep your eye on our blog over the coming week for some FBF 2019 round up blog posts to remind you all of a simply smashing weekend.
A very happy Monday to you all, the Felixstowe Book Festival team are now collectively lying down in a darkened room…
Bookish best,
Imogen and the festival team x