Hello booklovers,
A very happy half term to you all, especially to those budding readers who might be looking for something new to get their teeth into over the school holidays and the next half of term. Look no further for a few recommendations of some brilliant new books for children and young people…
The Time of Green Magic by Hilary McKay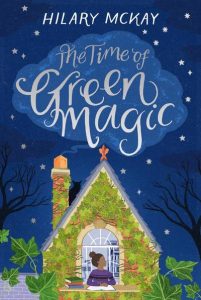 A new novel from the author of The Skylarks' War, this mesmerising book introduces us to eleven year old Abi and her family – dad Theo, step-mum Polly and step-brothers Max and Louis. At first Abi considers her new family to be a pain in the neck and solely responsible for the move from her beloved childhood home and her grandmother's return to Jamaica. Max and Theo have their own troubles to bear, and all three children escape their troubles through reading – only it turns out that the ivy covered house that the family has moved to holds a mysterious power which transports the children as they read with both wonderful and terrifying consequences. A fabulous story about family, magic and intrigue, this is well worth a read.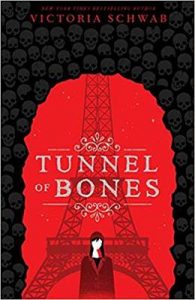 Tunnel of Bones by Victoria Schwab
For those who love a supernatural tale, why not give this intriguing story a try? Cass goes on holiday to Paris with her parents, anticipating some time away soaking up the culture and chomping on some tasty French cuisine. Little does she know that she will be responsible for the escape of a terrible spirit which sets about trying to destroy the whole of the city. It is up to Cass and her ghost hunting knowledge to take to the catacombs of Paris and solve the problem. Perfect for those who love solving mysteries and don't mind a ghost or two…
With the Fire on High by Elizabeth Acevedo
With the Fire on High  tells the story of Emoni, a teenager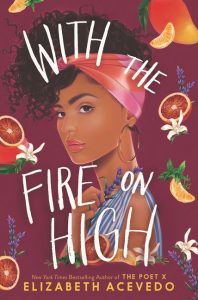 coping with motherhood and finishing high school, whilst nourishing her passion for cooking. Suitable for older readers,  this brilliant books deals with important issues, such as race and gender, whilst also realistically portraying close family bonds and the importance of overcoming challenges, with a few tasty recipes thrown in on the side.
Hopefully we have sparked your appetite for some fantastic new reads – enjoy!
Bookish best,
Imogen and the festival team x