Hello booklovers,
Here we are, steadily crawling through January 2020. It may be a little early for nostalgia for 2019 and the past decade so forgive me for what is to follow! Last week we asked you for your best reads of the past ten years. In a bid to brighten up this dreary January Monday, we have compiled a list of some of your suggestions…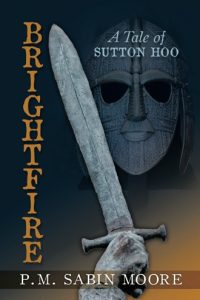 Brightfire by P. M. Sabin Moore, 2010
Brightfire depicts key events that occurred during the rule of Raedwald, the Saxon King of our local historic treasure Sutton Hoo and is a sequel to Storm Frost (2009). Dealing with both historical and religious issues, this is a fascinating fictionalised account of events which shaped Suffolk and the rest of East Anglia.
When God was a Rabbit by Sarah Winman, 2011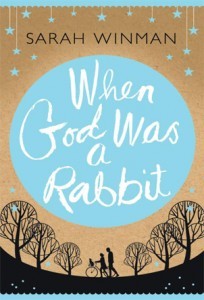 In this novel we follow the life of Elly from childhood to adulthood, with all the pitfalls, joys and tragedies along the way. 'God' in fact is the name of Elly's pet rabbit, given to her by her beloved older brother, who accompanies her through her experiences. A quirky and powerful read.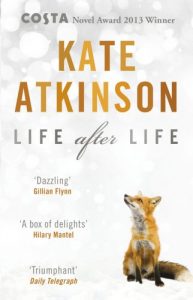 Life After Life by Kate Atkinson, 2013
This extraordinary tale details the life of a young woman born in 1910. She is living through a time of world wars, suffrage, a rise in socialism and fascism, revolutionary art, fashion and music. Without wishing to give too much away, our central character Ursula manages to live a life after a life after a life, where her future takes on multiple versions due to individual events and many near misses which change her future forever, many times over.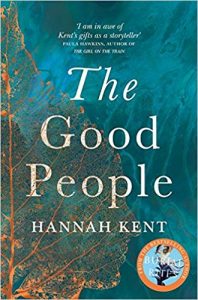 The Good People by Hannah Kent, 2016
Set in the countryside of Ireland in the 19th century, The Good People is the tale of  three central female characters, grandmother Nora, her friend Mary and local healer Nance. In her novel, Kent depicts the constraints and prejudices dominating society, as well as the fierce bonds of grief and love that tie families and communities together.
Machines like Me by Ian McEwan, 2019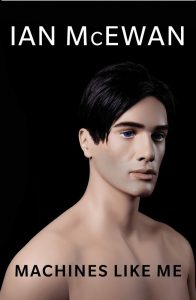 In an alternative 1980s, London is the battleground of Tony Benn and Margaret Thatcher and Alan Turing lives to invent a brand new form of artificial intelligence, a synthetic human. Our central character Charlie, besotted with the unattainable Miranda and newly flushed with funds, decides to purchase a new synthetic human named Adam. Charlie and Miranda design Adam's personality and cultivate his tastes and interests, until they reach a moral problem which is, despite everything, incredibly human. McEwan drives us to ask what makes us authentically human…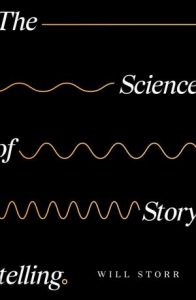 The Science of Storytelling: Why Stories Make Us Human, and How to Tell Them Better by Will Storr, 2019
A truly engrossing read about how throughout the history of humanity we have always depended on stories, from ancient scriptures to children's picture books, from the first novel to the current trend for boxed sets. Will Storr uses a captivating mix of neuroscience, psychology and historical and contemporary research to show how, with a bit of help from the oldest tools in the business, the art of storytelling is far from dead. Well worth a read for those with good intentions for the new year!
I hope this has provided sufficient literary inspiration booklovers and has showcased the bookish delights that we have been able to enjoy over the past ten years. Who knows what further brilliance the next decade will bring?
Bookish best,
Imogen and the Festival Team x