Hello booklovers,
Here at the Felixstowe Book Festival we are extremely proud to have held host to many exceptional female writers and we are thrilled to welcome many more to our 2020 festival. March is Women's History Month and today, March 8th, is International Women's Day, an occasion to celebrate female achievement and continue to steer the journey towards equality. We thought today was a perfect day to celebrate some of our guests who will be joining us in June.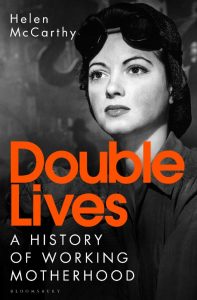 For those of you eagle-eyed Twitter and Facebook festival fans, you will have seen that we are welcoming Helen McCarthy to our festival on Sunday 28th of June. Helen will be chatting to us about her book, Double Lives: A History of Working Motherhood. During the course of this astonishing and thorough book, Helen reveals to her readers the transformation of the lives of working mothers and society's perception of working mothers over the past century. Notions of motherhood and family life matched with the desire for both financial and personal independence are shown to be the product of the past century as well as our own contemporary society. We can't wait to welcome Helen, for what promises to be a fascinating event, perfect for those with an interest in social history.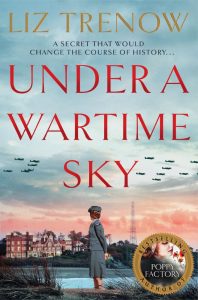 We are also over the moon to be hosting festival favourite Liz Trenow, also on Sunday 28th June. Liz, a wonderful supporter of the Felixstowe Book Festival, is returning to our stage to talk about her latest novel Under a Wartime Sky. Set a stone's throw away from our own sleepy seaside town, at the impressive Bawdsey Manor, Liz's compelling novel depicts the real life events surrounding the work of the some of the country's most intelligent minds to change the course of the Second World War, through the invention of radar. Amongst the tension and the severity of the situation, a tentative friendship develops between local Felixstowe girl Kathleen and Vic, a scientist based at the manor. Kathleen's involvement may have repercussions that no one could have predicted…  We look forward very much to seeing Liz again soon.
Helen and Liz are just two of a remarkable line up of authors who are visiting Felixstowe in June. Keep your eyes on our blog, social media pages and our newsletter for exciting updates about our 2020 Festival.
Bookish best,
Imogen and the Festival Team x