Hello booklovers,
We hope you are all coping with these strange and unsettling times of ours. Here at the Felixstowe Book Festival we have been looking at ways to keep our dear festival fans entertained during a time where a great deal of our favourite outlets are out of bounds for the foreseeable future.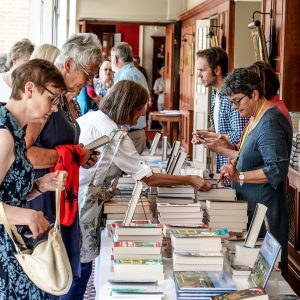 Those of you who keep an eagle eye on our social media pages will have seen that the wonderful Ruth Dugdall has decided to continue to host our Cuppa book club meetings online! "But how will that work?", I hear you cry! Simply 'like' Ruth's Facebook page, Ruth Dugdall author and the fun will begin there.
On April 7th Ruth will start a thread on her Facebook page about 'How to be Autistic' by Charlotte Amelia Poe, our Cuppa book club choice for April. From 7pm, the usual time of our meetings, Ruth will be live on her Facebookpage to host an hour long discussion about 'How to be Autistic' – festival fans are welcome to add their comments to the thread at this time, or if you can't make the hour then just add your comments afterwards. We hope this will prove to be an interesting substitute for our usual bookish gatherings!
Put the date in your diary booklovers and we will 'see' you then. Keep an eye on our Facebook and Twitter pages for more literary fun – we are currently asking our festival fans about their favourite festival books. What was yours?
Take care everyone and keep reading!
Bookish best,
The Felixstowe Book Festival Team x