Hello booklovers,
How are you all faring? Here at festival HQ we are all trundling along fairly well. The only benefit of this social distancing business appears to be copious amounts of time to spend up to our eyeballs in delicious books. I have just finished the glorious latest instalment from Elly Griffiths in the Dr. Ruth Galloway series The Lantern Men (you won't be disappointed!) and am currently tucking into some gorgeous new children's literature.
As we spend more and more time at home, it is highly likely that our carefully selected stocks of books will become slightly dilapidated. I personally seem to be churning through stories like a high speed train, so am looking for further inspiration. If you find yourself in a similar predicament, we may have a solution for you.
Inspired by our fantastic 2020 festival programme which we launched earlier this month, we have a whole host of literary suggestions for you to try out which we will treat you to in various instalments over the coming weeks.
Drum roll please… our first reading recommendations of 2020 will be based on… biography!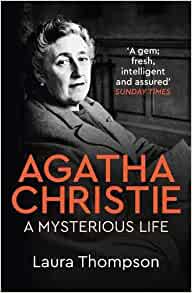 Any fans of crime fiction out there? Any wannabe Tommies and Tuppences, dying to know the secrets behind the life of the Queen of crime? Look no further than Laura Thompson's magnificent biography of the one and only Agatha Christie, Agatha Christie: A Mysterious Life. Even better, Laura's excellent work has been updated and reissued in celebration of the centenary of the publication of The Mysterious Affair at Styles, the very first tale in the Hercule Poirot series.
A read of A Mysterious Life may also inspire crime connoisseurs to revisit some Christie classics. How about giving The Sittaford Mystery a go? Why not use this time to start the Miss Marple series from the beginning, with The Murder at the Vicarage?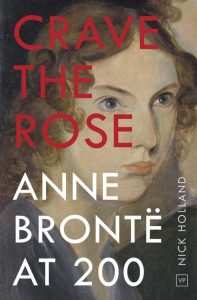 From one phenomenal female writer to another, we move on to the life and work of the youngest Brontë sister, Ann. Brontë expert Nick Holland's  biography, Crave the Rose: Ann Brontë at 200, examines the life of one of the most overlooked members of an astounding literary trio. A fitting celebration of Ann's 200th birthday, Nick delves deep into the somewhat unknown life of a woman who was extremely talented in her own right.
Have you read any of Ann's novels? Why not try Agnes Grey or (my personal favourite) The Tenant of Wildfell Hall?
If you fancy anything that we suggest then we implore you to make use of the fantastic independent book shops that we have in Felixstowe. Look below for contact details:
Stillwater Books: to order books email stillwaterbooksfelixstowe@yahoo.co.uk or phone 07805132405. Books can be posted or delivered locally.
Treasure Chest Books:  make enquiries via email bottsbooks@btinternet.com, offering postal deliveries.
Keep your eyes peeled on the website for our next recommended reads list and do take care of yourselves!
Bookish best,
Imogen and the Festival Team x