Hello booklovers,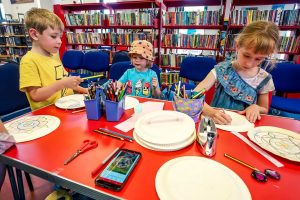 We are all taking life day by day at the moment and amidst this uncertainty it is quite uplifting to think about fun things to come. We are thrilled with your response to the release of our 2020 Festival Programme, thank you as ever for your support. In that same spirit, send out the fanfares! We are delighted to announce the launch of the 2020 Felixstowe Book Festival Children's Programme!
For your delight and delectation, have a perusal on our website for some literary inspiration for your little ones – follow this link to find out more: https://felixstowebookfestival.co.uk/events/categories/young-people . Feast your eyes on our wonderfully varied programme, packed with creativity, craft and lots and lots of fun!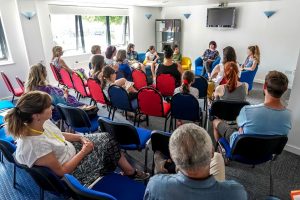 "Access to books and the encouragement of the habit of reading: these two things are the first and most necessary steps in education and librarians, teachers and parents all over the country know it. It is our children's right and it is also our best hope and their best hope for the future." –Michael Morpurgo
Here at the Felixstowe Book Festival, this is exactly what we intend to do. More than ever we must look to the future and all the challenges and joys that it will reap.
Enjoy perusing our fantastic 2020 Children's Programme dear booklovers. After last year's success, we can't wait to welcome you and your children back to our festival.
Bookish best,
The Felixstowe Book Festival Team x