Hello booklovers,
The sun is shining and the birds are singing – despite not being able to enjoy such sights as usual, they can still be savoured from the great indoors whilst enjoying a good book. The next few weeks would normally be part of the Easter holidays but, as with everything, this year is proving to be an exception… but it is still a good opportunity for young readers to get their teeth into some fabulous fiction!
We are therefore delighted to base the next few weeks' reading list on our fantastic children's programme. Read on to find out more!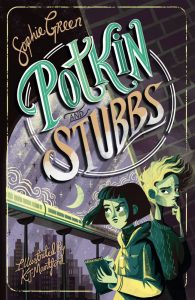 For readers who enjoy a good mystery sprinkled with ghosts and corruption look not further than the wonderful Sophie Green's Potkin and Stubbs trilogy. Wannabee journalist Lil Potkin, armed with trademark yellow mac and reporter's notebook, is joined by pal Nedly Stubbs in a quest through the twisting, turning underworld of Peligan City. Prepare to be totally absorbed into the nail-bitingly brilliant events that follow…. If you enjoy reading Potkin and Stubbs, get your mitts on a copy of book no. 2, The Haunting of Peligan City and book no. 3 Ghostcatcher. Plenty for voracious readers to get stuck into here!
If you like what you read, you may also enjoy The Windsinger by William Nicholson. Why not try The Secret Keepers by Trenton Lee Stewart?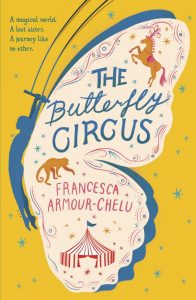 There is plenty more intrigue and adventure to be found in The Butterfly Circus by Francesca Armour-Chelu. Following the life of young trapeze artist Tansy and her sister Belle, we are welcomed into the magical yet sinister world of the Butterfly Circus. As dramatic events unfold, it is up to Tansy to face her many fears and, with the help from her shadow, realise that she is stronger than she thinks. Prepare yourself for plenty of intrigue, danger and bravery.
Fans of Francesca Armour-Chelu might also like to give Inkheart by Cornelia Funkea go. Or how about Katherine Rundell's The Explorer?
We hope you are enjoying our recommendations – look out for more based on our fabulous children's programme in next week's reading list. Don't forget to use the services of our lovely local independent bookshops to get hold of these bookish goodies. Read on for a reminder of the services they offer…
Stillwater Books: to order books email stillwaterbooksfelixstowe@yahoo.co.uk or phone 07805132405. Books can be posted or delivered locally.
Treasure Chest Books:  make enquiries via email bottsbooks@btinternet.com, offering postal deliveries.
We hope you all have a wonderful Easter weekend.
Bookish best,
Imogen and the festival team x