Hello booklovers,
Hope you had a wonderful Easter! The sun shone and the birds sang which, despite everything, made for a wonderful weekend. We hope you enjoyed last week's reading recommendations which were inspired by our 2020 children's programme. This week we are bringing you even more wonderful children's book recommendations! Read on to find out more…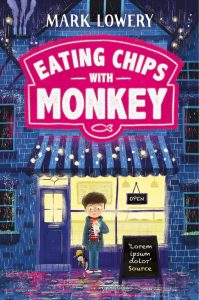 Feeling a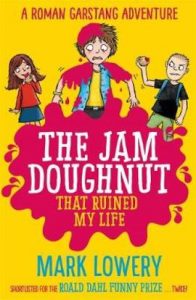 bit down? Lockdown leaving you needing a bit of cheering up? Fear not – fantastically funny author Mark Lowery is on the case! Author of the hilarious The Jam Doughnut that Ruined my Life, Eating Chips with Monkey and many more, Mark's brilliant books are likely to raise a smile on even the most glum of days.
For environmentally conscious kids, we know you will love Just One Child by local author Debbie Bartlett. This beautiful tale, which links fact with fiction and features some recogn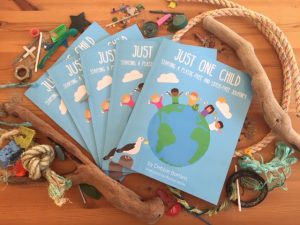 isable Felixstowe sites on its pages, emphasises how the smallest of individual actions can make the world of difference. An inspiring read for parents and children alike, with lovely illustrations and a powerful message.
Now we have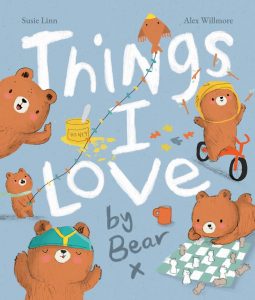 something for our youngest festival guests. Raise your hand if you have a favourite teddy who goes with you everywhere? Well here we have a special recommendation for you teddy-loving little one in the form of Things I Love by Bear by the lovely Susie Linn. Throughout this fun picture book Bear takes us through all the things they love doing and invite us to do the same too! This is a fun and interactive story that is a pleasure to read together.
We hope that you have enjoyed this week's reading recommendations – don't forget that, whilst the doors of shops are closed, we are lucky enough to have some great local independent book shops who are taking orders and offering delivery.
Stillwater Books: to order books email stillwaterbooksfelixstowe@yahoo.co.uk or phone 07805132405. Books can be posted or delivered locally.
Treasure Chest Books:  make enquiries via email bottsbooks@btinternet.com, offering postal deliveries.
Keep your eyes peeled next week for the next reading list! Take care everyone.
Bookish best,
Imogen and the Festival Team x