Hello booklovers,
2020 is a year that is denying us so many precious experiences and activities. We are so very sad to have had to cancel our festival this year and we thank you all for your patience and understanding. Luckily we all have something on our side – books. When we cannot travel, they take us on a journey into their own world. When we cannot meet new people in person, we discover their stories on the pages. Books offer a refreshing new perspective and new experience in a locked-down world.
With that in mind, the theme of this week's reading recommendations seems particularly appropriate – we bring you some brilliant fiction inspired by our 2020 programme.
Salley Vickers, a festival favourite, writes brilliantly about families and family relationships, creating beautifully observed and convincing characters. Grandmothers was published in 2019 and brings to the fore the stories of three grandmothers and their relationship with the other generations in their family. We meet Nan and her grandson Billy, Blanche and her granddaughter Kitty and Minna and her granddaughter Rose and each digs deep into the inner recesses of the distinctive relationship between grandmother and grandchild.
If you enjoy Grandmothers, you will be pleased to hear that Salley is the author of many other excellent novels, including Dancing Backwards, Mr Golightly's Holiday and Miss Garnet's Angel.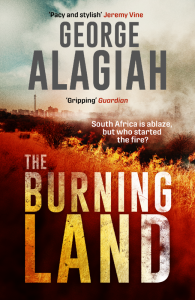 A familiar sight behind that BBC News desk, George Alagiah has excelled himself with his thrilling debut novel, The Burning Land. Based on the experiences of a conflict mediator returning to her home country of South Africa. Tensions already running high implode and our characters become embroiled in a high stakes game of shadows where their lives and the safety of their country are at enormous risk. Perfect for fans of John le Carré and Stella Rimington.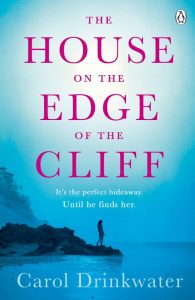 If you enjoy the novels of Liz Trenow or Maggie O'Farrell, you may want to pick up a copy of The House on the Edge of the Cliff by Carol Drinkwater. Surging between Paris in the late '60s and Provencal the present day, the decisions made by one woman 50 years earlier come back to haunt her. Plenty to get your teeth into here, including mysterious strangers, secrets and betrayal.
Carol has written many excellent novels, including The Lost Girl and The Forgotten Summer. If you enjoy The House on the Edge of the Cliff why not give these a try too?
We hope this week's recommendations have given you all some literary inspiration and a way to escape our current lockdown life. Don't forget to use the services of our lovely local independent bookshops to get hold of these bookish goodies. Read on for a reminder of the services they offer…
Stillwater Books: to order books email stillwaterbooksfelixstowe@yahoo.co.uk or phone 07805132405. Books can be posted or delivered locally.
Treasure Chest Books:  make enquiries via email bottsbooks@btinternet.com, offering postal deliveries.
Sit tight and take care everyone – keep your eyes on our website for updates about what we will be offering this year, as well as our next reading list!
Bookish best,

Imogen and the Festival Team x