Hello booklovers,
Do you remember a time when our lives were not dominated by constant news of Covid-19? For those longing to get back in touch with the pressing issues of the day, we have just the tonic for you.
This week's reading recommendations are based on some brilliant books discussing and analysing current affairs, the significance of which have not been diminished even in the face of the Coronavirus. Read on to find out more…
The AI Ec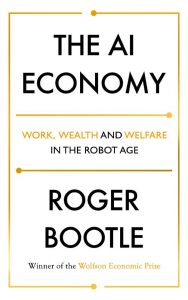 onomy by Roger Bootle
In this fascinating book, acclaimed UK economist Roger Bootle discusses the realities (some uncomfortable) of a society permeated by artificial intelligence. Roger explores the effects of the age of the robot on global distribution of wealth and power and what this means for humankind, our work and our leisure time.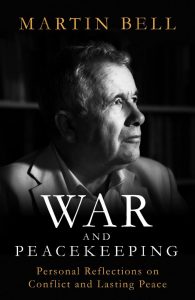 War and Peacekeeping: Personal Reflections on Conflict and Lasting Peace by Martin Bell
Lasting peace: a concept constantly hoped for and rarely achieved. Human history is lined with conflict and the ensuing sacrifice and cost it brings to human existence. Conflict continues despite the disruption the Coronavirus is causing the world. Former soldier, BBC War correspondent, former MP and UNICEF ambassador Martin Bell reflects on peace and war and how they appear in the present day in this thoughtful and powerful book.
Vigil: Hong Kong on the Brink by Jeffrey Wassers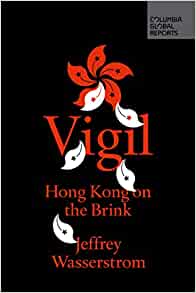 trom
Pre-pandemic the Hong Kong protests dominated the headlines as the rest of the world watched the increasingly violent clashes between protestors and police. As a specialist in the history of protests against authoritarianism, Jeffrey Wasserstrom has produced a forensic examination of the roots of the Hong Kong protests, whilst also looking at the position of Hong Kong in the world and its volatile relationship with China.
We hope these latest reading recommendations give you something to get your teeth into during lockdown and provide a timely reminder of life beyond Covid-19. Whilst the way we get hold of books has had to change, don't forget the services of our fantastic local bookshops in Felixstowe.
Stillwater Books: to order books email stillwaterbooksfelixstowe@yahoo.co.uk or phone 07805132405. Books can be posted or delivered locally.
Treasure Chest Books:  make enquiries via email bottsbooks@btinternet.com, offering postal deliveries.
Don't forget that the 2020 Festival will be online this year, free for all to view (the details are on our homepage). Sign up for our newsletter and keep your eyes on our website for updates over the coming weeks.
In the mean time, take care of yourselves and keep on reading!
The Felixstowe Book Festival Team x