Hello booklovers,
As part of the build up to our 2020 festival we are treating you to a series of blog posts pointing the spotlight at the variety of genres and authors who are part of our online events this year. This time we turn to the Thrillers, with help from festival guests Paul French and George Alagiah who will be taking part in our Live Stream interviews.
A thriller is a genre of book, film or tv programme written to elicit feelings of suspense, fear and excitement in its audience… to put it lightly, its main aim is to thrill! Rife with cliffhangers, mysteries and plot twists, audiences are drawn into suspenseful life or death situations, moral quandaries and questions of justice, often set in far flung corners of the earth or even on our doorstep.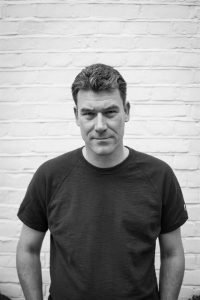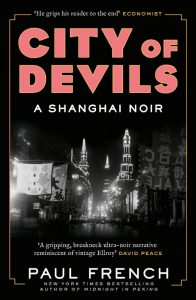 This year we will be joined by Paul French, author of City of Devils: A Shanghai Noir. Paul is the winner of both the Edgar Award for Best Fact Crime and the CWA Gold Dagger for Non-Fiction.
'1930s Shanghai was a haven for outlaws from all over the world: a place where pasts could be forgotten, oppression outrun, fortunes made – and lost.
This is the story of 'Lucky' Jack Riley, the Slot King of Shanghai, and 'Dapper' Joe Farren, owner of the greatest clubs and casinos. It tells of their escape from American prisons and Vienna's ghetto, their rise to power, and the trail of destruction they left in their wake. Shanghai was their playground for a flickering few years, a city where for a fleeting moment even the wildest dreams seemed possible.'
City of Devils sheds some light into the shade of a difficult decade, bringing to the fore the shady underworld of Shanghai society and combining reigning chaos with the hopes and dreams that have been left behind. Sounds like all the ingredients to a totally absorbing thriller. We are very excited to 'see' Paul on Saturday 27th of June.
On Sunday 28th of June we are also looking forward to bringing George Alagiah to our virtual stage. George will be chatting to us about his debut novel The Burning Land.
'It was never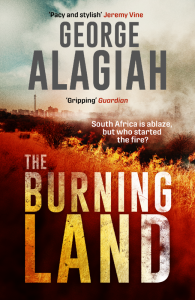 meant to be like this. Sabotage, yes. Propaganda, yes. All of that and more – but not this. Not murder.'
South Africa has become a powder keg. Its precious land is being sold off to the highest bidders while the country's corrupt elite pocket the profits. As the dreams and hopes of its people are threatened, frustration turns to violence. With the shocking murder of one of the country's bright young hopes, the fuse is well and truly lit.
When conflict mediator Lindi returns home to the country of her birth she is reunited with her childhood friend Kagiso. Suddenly the professional becomes deeply personal and they find themselves at the heart of the chaos. They have just days to save themselves and the country they love, even as events are set in motion that no one, least of all they, can control.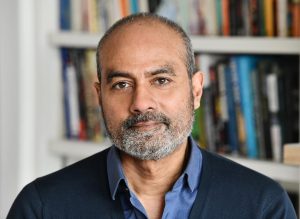 I feel on the edge of my seat just reading this. Familiar to us all from behind the BBC News desk, George Alagiah has been at the forefront of real news for years. It will be interesting to hear his experiences of his journey into the world of fiction.
We hope you're all on the edge of your seat waiting to get involved with these fantastic events, we certainly are here at the festival HQ!
Bookish best,

The Felixstowe Book Festival Team x