Hello booklovers,
This chapter in our spotlight series takes us into the world of Fiction. Defined as 'literature in the form of prose, especially novels, that describes imaginary events and people', fiction is such an essential tool in allowing readers to imagine the lives, experience, thoughts and emotions of others. Right now, when life is more unsettling and worrying than usual, the need to escape into fictional worlds is even more important.
Over the course of Lockdown there has been a boom in book-selling and registering to join library services, who are doing an excellent job at serving their customers from behind closed doors. According to research by the Reading Agency , reading reduces feelings of loneliness, enhances relaxation, allows for better sleeping patterns and better life satisfaction, amongst many other innumerable benefits.  All hail the glories of the novel!
Joining us as part of our celebration of fiction and books are festival guests Carol Drinkwater and Liz Trenow. Carol and Liz will both be taking part in our live-stream events and we are very much looking forward to welcoming them to our online festival.
Liz Trenow will be t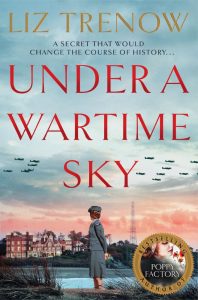 aking to our virtual stage on Sunday 28th of June to discuss her latest novel Under a Wartime Sky.
'Bawdsey Manor holds a secret.

1936: the threat of war hangs over Europe. Churchill gathers the brightest minds in Britain at a grand house in Suffolk. Bound to complete secrecy, they work together on an invention that could mean victory for the Allies. Among them is Vic, a gifted but shy physicist who, for the first time, feels like he belongs.
Local girl Kathleen wants to do more than serving tea and biscuits to 'do her bit'. So when the Bawdsey team begin to recruit women to operate their top secret system, she dedicates herself to this life-or-death work. Kath and Vic form an unlikely friendship as the skies over Britain fill with German bombers. Little does Kath know just whose life she will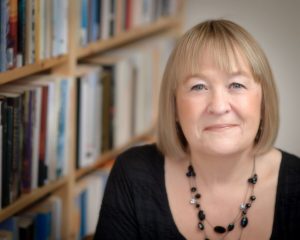 change forever, one fateful night . . .'
Set in our own town, Liz gives us an insight into a world of high stakes and war. Under a Wartime Sky celebrates the legacy of Bawdsey Manor. Bawdsey was one of the first of many radar stations along the east and south coastlines of the UK during the Second World War, the workplace of brave women and men tasked with the role of radar operators. A thrilling and dramatic wartime read set on our doorstep – what more could you wish for?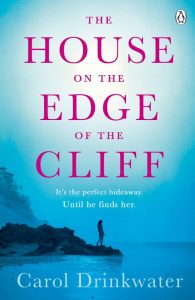 We will also be joined by Carol Drinkwater who will be chatting to us on Saturday 27th June about The House on the Edge of the Cliff.
'No one else knows what happened that summer. Or so she believes . . .
Grace first came to France a lifetime ago. Young and full of dreams of adventure, she met two very different men.
She fell under the spell of one. The other fell under hers.
Until one summer night shattered everything . . .
Now, Grace is living an idyllic life with her husband, sheltered from the world in a magnificent Provencal villa, perched atop a windswept cliff.
Every day she looks out over the sea – the only witness to that fateful night years ago.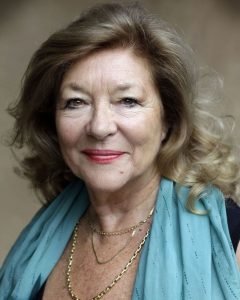 Until a stranger arrives at the house. A stranger who knows everything, and won't leave until he gets what he wants.
The past and present spectacularly collide in this gripping story of love and betrayal echoing across the decades.'
Be prepared to be swept away into a world of secrets and intrigue, framed by a choppy sea. Complete with mysterious strangers, a stunning French landscape and a narrative leaping from past to present, The House on the Edge of the Cliff seems like the perfect escape for the summer.
We are very much looking forward to seeing Liz and Carol over the course of the festival weekend. Get reading folks!
Bookish best,

The Felixstowe Book Festival Team