Hello booklovers,
With so many of us enduring lockdown isolation, literary folk have turned to books and reading as a source of comfort and company.
We thought we would extend the isolation reading theme further. Here at FbF we have teamed up with several authors, who would have joined us for our original 2020 festival, with a mission to compile a 'castaway library'. We asked them which books they would take with them if they were abandoned alone on a desert island. You will be intrigued to find out their responses…
Last but not least, we hear from author Louise Millar.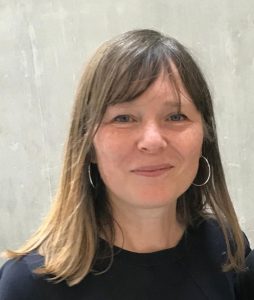 It feels as if we've all been stuck on a desert island for a while, doesn't it? What a joy to hear how books sales have increased as so many of us have found more time to read in lockdown, especially to find new authors and return to old favourites.
It should, therefore, be easy to choose three books to take to a desert island, but I'm afraid, in my case, it's a little complicated – I only 'read' audiobooks. Is this even allowed on desert islands?
The trouble is, since discovering the wonders of audiobooks, I haven't been able to go back. My fellow audiobook addicts will recognise the wonders of listening to a story while sitting in traffic, or gardening, or in the gym (I purposely finish on a cliff hanger, to make sure I face the horrors of the running machine again the next day). And on an island, I could listen to my stories while I collected water and built my raft?
There is, of course, another advantage of audiobooks on a desert island – the narrators' voices to keep you company. I don't know about you, but narrator voice plays a big part in my decision to buy any audiobook. I love it when an actor or author's interpretation enhances a book, in the way it might in a screen adaptation. In all of my chosen books, the narrators did just that.
So, which three audiobooks have I chosen? Well, I've decided if I'm going to be stuck alone in the middle of an ocean, I want to take stories that will transport me on a journey in my head. So I've chosen three much-loved books set in three of my favourites places.
The Crossing by Cormac McCarthy
Cormac McCarthy is my all-time favourite writer, and The Crossing is one of my top ten all-time novels. Set in the wilderness of America's South-west, it tells the story of teenage ranch-hand Billy, who traps a pregnant wolf on his family's homestead in New Mexico and tries to return her across the border to the mountains of Mexico. I first heard the audiobook in the 90s, when I was driving through New Mexico on holiday with my husband. Listening – in awe – to how McCarthy captured the desolate beauty of the place in such simple, powerful language lit a fire under me, and inspired me to try fiction writing for the first time. My chosen version of the audiobook was narrated in the 1990s by Brad Pitt and I think it's a perfect pitch interpretation of Billy the young ranch hand. (Sadly, this version is now only available on audio-cassette, I believe.)
Dark Pines by Will Dean
As a crime author, I couldn't go to a desert island without a good mystery, of course. I've been hearing a lot about British writer Will Dean's acclaimed Swedish-set mystery series. I love visiting Sweden (and am learning Swedish) so am currently devouring the first in his series, Dark Pines. In it, Tuva Moodyson, a Swedish investigative journalist, returns home from London to work at a local newspaper in a rural town, just as a mutilated body is found in the local forest during an elk hunt. Does the discovery have a connection to historic cases of other unsolved murders? Dark Pines is Scandi noir at its best: full of atmosphere in a place where dark secrets are buried in vast, empty landscapes. I'm hoping that taking the first of the Tuva Moodyson series to my desert island, will incentivise me to build my raft more quickly so I can rush home to read the next two in the series. It is narrated by Swedish actress, Maya Lindh.
Motherwell by Deborah Orr
This acclaimed memoir was written by newspaper journalist Deborah Orr, who died shortly before its publication. It tells the story of her life growing up in a working-class community in the Scottish town of Motherwell, in the 1960s and 70s, and her complex relationship with her mother. In it, she explores the complexities of family disfunction and how we survive it, all told with warmth and humour that made me cry and laugh out-loud (actress Gabriel Quigley's narration is, again, perfect). I grew up in a nearby Scottish town at the same time, so much of Orr's humour and cultural observations resonate personally with me, but this is a universal story, about resilience and how we emerge from family to become our own selves.
Louise's latest novel is City Of Strangers (Pan Macmillan).