Hello booklovers,
November is marching on and there is so much out there to read. You may be pondering which books you will be gifting friends and family for Christmas (don't forget to make use of our fab local bookshops for your festive gifts- you can find out everything they're up to here:  https://felixstowebookfestival.co.uk/9109/support-our-local-bookshops).
If you're stuck for inspiration then look no further – we have compiled a selection of interesting book recommendations for your perusal (the eagle eyed amongst you will notice they also appeared in our November newsletter).
 'just kids' by Patti Smith
Review by Elizabeth Carpenter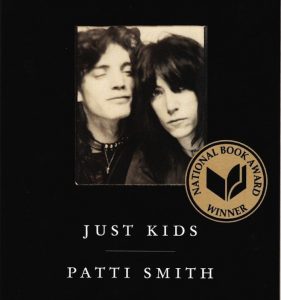 I have always been of the belief that I was born in the wrong era. I am encumbered with romantic notions that everything was more glorious in the past. But really, I just mean art and love. Take me back to a time when letters were exchanged and blurry photographs were developed. I often play a game where I decide which city and in which decade I would most like to travel back to. My most recent read makes a great case for New York in the late 60s.
If you are in need of being transported far from 2020, to a time of organic self-expression and art for art's sake, then look no further than singer-songwriter Patti Smith's tender, poetic, and lyrical memoir to love, youth, and fulfilling dreams.
In 'just kids' Smith recounts her first few years as a 20 year old in New York, where she met her soulmate, inspiration, and friend Robert Mapplethorpe and how together they became artists. Patti takes us on her journey from her home in New Jersey to nights living on the streets of New York, starving in bedsits, trips to Paris, and eventually to the artistic haven of the Chelsea Hotel.
Smith's memoir is an ode to the New York artists of the '60s and '70s. (I wish I had been there). She recalls encounters with Allen Ginsburg and Janis Joplin, William Burroughs, and her dream of becoming Bob Dylan. It's also a tribute to all that inspired her; Arthur Rimbaud, William Blake, Jean Genet, and the Beats. Lyrical and heartfelt, 'just kids' is an immensely moving read. Patti and Robert's journey together, first as lovers and then as artistic partners and friends, is one which is both beautiful and painful. A quest in learning about each other, themselves, and art.
"There were days, rainy gray days, when the streets of Brooklyn were worthy of a photograph, every window the lens of a Leica, the view grainy and immobile. We gathered our colored pencils and sheets of paper and drew like wild, feral children into the night, until, exhausted, we fell into bed. We lay in each other's arms, still awkward but happy, exchanging breathless kisses into sleep."
Read on for some other fiction and non fiction titles you may enjoy getting stuck into this November…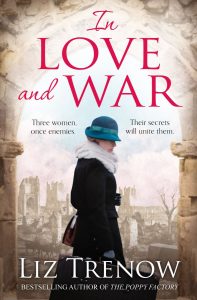 In Love and War by Liz Trenow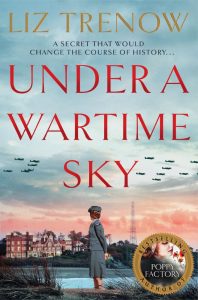 This immersive novel follows the lives of three women as they travel to the battlefields of The Somme and Flanders, seeking both reconciliation of the events that had befallen them and any news of their loved ones involved in the conflict. A timely and emotional story, not to be missed. Don't miss Liz's latest novel Under a Wartime Sky . Set in our own town of Felixstowe and at Bawdsey Manor during the second world war, Liz gives us a fascinating insight into our local history and the involvement of Felixstowe locals and the residents of Bawdsey Manor in the war effort.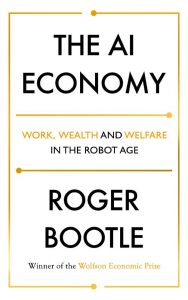 The AI Economy by Roger Bootle
In this fascinating book, acclaimed UK economist Roger Bootle discusses the realities (some uncomfortable) of a society permeated by artificial intelligence. Roger explores the effects of the age of the robot on global distribution of wealth and power and what this means for humankind, our work and our leisure time.
 DI Ben Kitto series by Kate Rhodes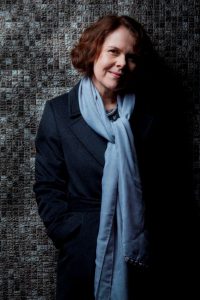 Set on the beautiful Isles of Scilly, the series so far compromises of four books (yes four!) including Hell Bay, Ruin Beach, Burnt Island and Pulpit Rock. Scillonian D.I. Ben Kitto returns home after ten years spent working in London. His hopes for rest and relaxation are marred when it is revealed that the Isles are rife with crime. These expertly plotted and totally absorbing stories are well worth getting your teeth into!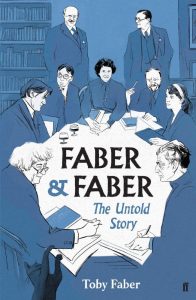 Faber and Faber: The Untold Story by Toby Faber
Published to celebrate the 90th birthday of the publishing house, Toby Faber takes us on a fascinating archival journey through the story of this iconic publishing house which has brought so many different names to our bookshelves and our libraries over the course of the 20th and 21st century. Crammed with diary entries, letters and other documents, this will prove to be a truly fascinating read to get your teeth into.
Plenty of inspiration to tickle your literary taste buds here – enjoy folks!
Bookish best,

The Felixstowe Book Festival Team