Hello booklovers,

Next up in our Comfort and Joy series, author Sophie Green spreads some cheer and tells us about what makes her feel Christmassy…
For me, the festive holiday is conj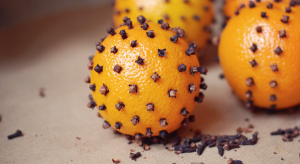 ured up by warm and delicious smells – citrus and spices, mulled wine, cinnamon and marzipan, represented here by a clove an orange pomander – I make a few of these a couple of weeks into December and they fill the house with good cheer and mix deliciously with the pine scent of the tree.
I love Christmas music too and I have a couple of albums which get played on a loop, but as a child of the 80s the piece of music I would choose to set the scene is 'Walking in the Air' by Howard Blake. I don't mind too much about the song, but the music reflects all the magic and otherworldliness of Christmas; wintery, majestic, dark and of course Raymond Briggs' beautiful tale of The Snowman.  It's more an outdoor song than an indoor one and I remember driving very slowly along snow covered streets to pick up a friend one Christmas Eve and listening to it filling the car and feeling like I was being transported.
Merry Christmas!

Sophie x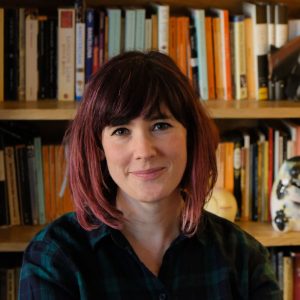 Sophie is a children's author and writer of comedy and short stories. The final instalment of her marvellous Potkin and Stubbs series, Ghost Catcher, was published earlier this year with a launch at Ipswich based independent book shop Dial Lane Books.