Hello booklovers,

In today's festive blog offering the bringer of comfort and joy is author Esther Rutter. Esther shares with us a beautiful family treasure which will certainly bring much magic to many Christmases to come and serves as a reminder of the simple joys of the season.
My source of 'Comfort and Joy' is a small red sock which we hang up each December. Sewn from an old red blanket and hand-stitched with stars, it is my little daughter's Christmas stocking. We've only had it for a couple of years – she's just a toddler – but I've already become very attached to it, and unwrapping it from its tissue paper nest after a year of exile in the attic always feels extra special.
As a child I loved the excitement of opening stockings – though mine was always one of Dad's thick woolly socks, stretched into strange knobbles as it struggled to contain a bounty of oranges, chocolate coins, and little presents. Opening stockings always came first on Christmas morning – no need to wait until dawn flooded the windows, or the adults dragged themselves from bed. Christmas began with that bundle of just-for-me joy.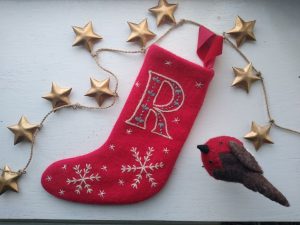 This stocking was by Ericka Eckles, a sensitive and skilled seamstress and knitter who decided to make my daughter a trio of beautiful woollen gifts to celebrate her birth – and the birth of my first book This Golden Fleece (2019). Though I've only met Ericka once, I think of her as a 'sister-in-wool': we are both Suffolk born and bred, and share a love of knitting, baking, and books. As my daughter pulls out her presents from her stocking this year, I'll tell her about the woman who made this just for her, and hope that next year they might be able to meet in person for the first time.
Happy Christmas!

Esther x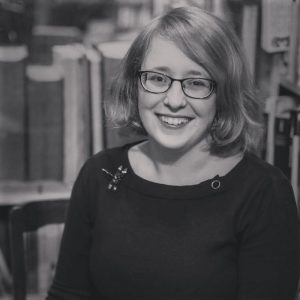 Esther Rutter is a non fiction writer and writer in residence at the University of St Andrews. Her first book, This Golden Fleece, w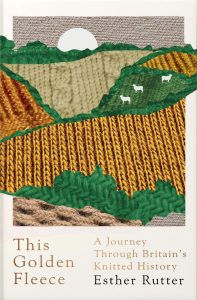 as published last year. Esther grew up on a sheep farm in Suffolk and has woven a love of all things woolly into her fascinating work.