Hello booklovers,
It's January again… the decorations are back in the loft and its is highly likely that some of us are wolfing down some beautiful new books received for Christmas. In light of the latest lockdown announcement, perhaps you are looking for some fresh literary inspiration. We have delved into our archives to cherry pick the works of some of the excellent authors who have graced our stage at previous festivals.
We're starting off with our 2014 festival and have a delightful smorgasbord of fiction and non fiction for you to peruse at your leisure.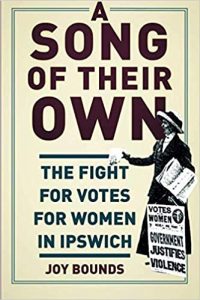 A Song of Their Own: the Fight for Votes for Women in Ipswich by Joy Bounds
Much of what we know about the movement for votes for women revolves around a handful of well known names. A Song of Their Own is a record of what women in and around Ipswich did to increase pressure on the Government to allow them to vote. In it, she explores the burning down of the Bath Hotel in Felixstowe just a hundred years ago, and the ensuing furore.
The Village by Nikita Lalwani
Set in a village modelled on a real-life open prison in India, The Village is a gripping story about manipulation and personal morality, about how truly frail our moral judgement can be.
William Brodrick's 'Father Anselm' novels
William Brodrick's hugely enjoyable crime series featuring his much loved character Father Anselm, a monk turned barrister, who seeks to bring justice beyond the reach of the law.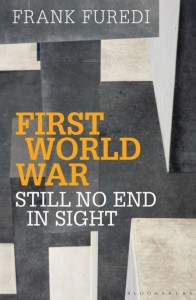 First World War: Still No End in Sight by Frank Furedi
A fascinating piece of non fiction which explores how, in many ways, World War One never truly ended.
A God in Every Stone by Kamila Shamsie
A gripping story of friendship, love and betrayal, set to the backdrop of the First World War and a crumbling Empire.
My Life as a Hooker by Steven Gauge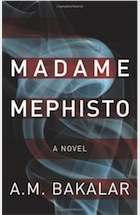 My Life as a Hooker was shortlisted for the British Sports Book Awards 2014 and is about how local sports teams can bring a community together as well as help a middle-aged bloke avoid a  mid-life crisis.
Madame Mephisto by A. M. Bakalar
Meet Magda: a drug dealer new to living in the UK who will stop at nothing to expand her lucrative business… yet her family know nothing of this aspect of her life. Heart stopping and menacing, A. M. Bakalar's first novel provides an interesting commentary on the lies we tell and the people we really are.
What a brilliant year 2014 was, with such a wide range of guests and interesting works brought to the table. We hope that our perusal through the 2014 festival archive has provided you with some ideas for some new books to try!
Bookish best,

The Felixstowe Book Festival Team x