Hello booklovers,
We are thrilled to announce that our 2021 festival, celebrating books by the sea, will be going ahead over the weekend of the 25-27th of June. This year's festival will be a mix of socially distanced author events to be held at the Orwell Hotel and a separate online programme of live streamed events where authors will be chatting with us from the comfort of their own homes.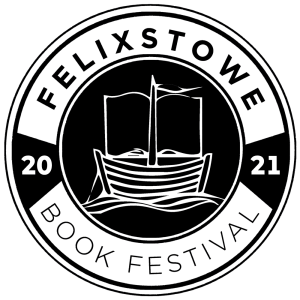 Felixstowe Book Festival Patrons Esther Freud and Terry Waite will be joining us in person over the festival weekend. Other speakers already booked to appear at the Orwell Hotel include JoJo Moyes, Liz Trenow, Elly Griffiths and Iain Dale, amongst many other brilliant guests.
As part of our live-streamed online programme we are delighted to be speaking to authors Robert Jones Junior and Dawnie Walton live from their homes in New York. We are so looking forward to hearing from Helen McCarthy about her book Double Lives, The History of Working Motherhood, Christopher Tugendhat about his work A History of Britain in Books and Carol Drinkwater will be talking about her latest novel An Act of Love.
Our programme is packed out with plenty of other exciting guests who will be bringing their talent to our stage and screens over the June festival weekend – keep your eye on our website for further details and updates over the coming weeks and months.
Bookish best,

The Felixstowe Book Festival Team x