Date/Time
Date(s) - 30/06/2018
11:30 am - 12:30 pm
Location
Orwell Hotel - Elizabeth Suite
Categories No Categories
Tickets £10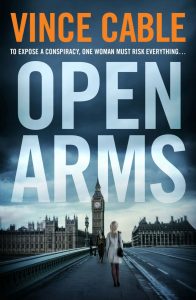 Kate Thompson— glamorous housewife-turned-MP— surprises everyone with her meteoric rise at Westminster. When Kate is sent as a trade minister to India, she hopes it will be her moment to shine. But, embroiled in a personal scandal, she gets drawn into a dangerous world of corruption and political intrigue…
Deepak Parrikar— billionaire head of an Indian arms technology company— is magnetically drawn to the beautiful British minister. But while their relationship deepens, India's hostilities with Pakistan reach boiling point, causing more than just business and politics to collide. In the race to prevent disaster, can their conflicting loyalties survive being tested to the limit?
Open Arms is an explosive thriller which circles from Whitehall to the slums of Mumbai. Cable's debut novel combines unrivaled political detail with international intrigue, desire, and the quest for power.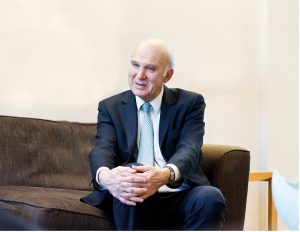 Vince Cable is Leader of the Liberal Democrats and MP for Twickenham. He was the Liberal Democrats' chief economic spokesperson from 2003-2010, having previously served as Chief Economist for Shell  from 1995-1997. He was Business Secretary under the coalition government from 2010-2015. Cable has published three critically acclaimed non-fiction books with Atlantic: Free Radical, The Storm, and After the Storm. Open Arms is his debut novel.
Chaired by Mandy Morton
This event is kindly sponsored by: