Adult Price: £8
Concessionary Price: £6
Date/Time
Date(s) - 26/06/2016
10:30 am - 11:30 am
Location
Orwell Hotel - Elizabeth Suite
Categories No Categories
Tickets £8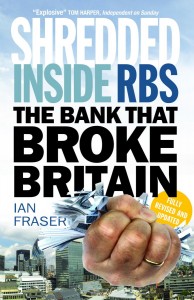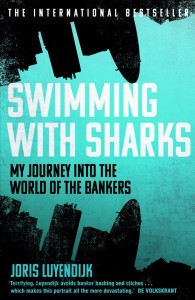 Two writers come together to explore the shady world of city finance.
In Shredded, Ian Fraser examines the lasting legacy of the 2008 collapse of the Royal Bank of Scotland – the reasons behind its failure, how Gordon Brown's government bet the UK's future on rescuing it and how, after successive post-crisis CEOs failed to reform its rotten culture, taxpayers are unlikely ever to get their money back.
Joining Fraser is Joris Luyendijk, a journalist who saw bankers as ruthless, bonus-obsessed sharks, until he was assigned to investigate the financial sector for The Guardian. His book, Swimming with Sharks: My Journey into the World of the Bankers, was the result of interviews with over two hundred City insiders, and led him to a startling realisation – what if the bankers aren't the real enemy? What if something far more sinister is at play…?