Date/Time
Date(s) - 01/07/2018
12:30 pm - 1:30 pm
Location
The Orwell Hotel - Furneaux Suite
Categories No Categories
Tickets £9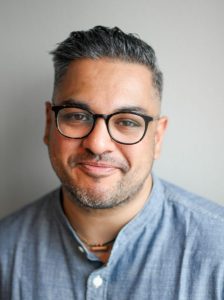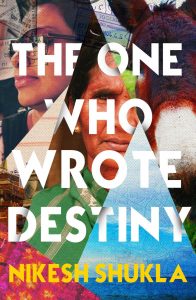 Nikesh Shukla is a writer and social commentator. He is the editor of the essay collection, The Good Immigrant, where 21 British Writers of colour discuss race and immigration in the UK.
His latest novel, The One Who Wrote Destiny, is a witty and wise novel about three generations of the same family, riven by feuds and falling outs, united by fates and fortunes.
Chaired by Lucy Popescu
UNFORTUNATELY THIS EVENT HAD TO BE CANCELLED AS THE AUTHOR WON'T BE ABLE TO ATTEND FOR PERSONAL REASONS.
SHOULD YOU HAVE OBTAINED TICKETS FOR THIS EVENT PLEASE GET IN TOUCH WITH THE WOLSEY OR COME AND SEE US AT THE BOX OFFICE ON THE DAY EITHER SWAP THEM FOR ANOTHER EVENT OR FOR A REFUND.