Adult Price: £10
Concessionary Price: £8
Date/Time
Date(s) - 25/06/2022
3:00 pm - 4:00 pm
Location
Harvest House - The Palm Court Room
Categories
Tickets £10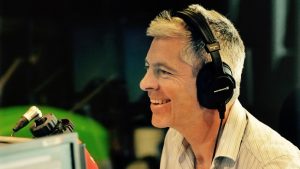 Journalist and broadcaster Justin Webb's childhood was far from ordinary.
Life at home was dysfunctional at best. But with gun-wielding school masters and sub-standard living conditions, Quaker boarding school wasn't much better.
The Gift of a Radio is a candid, vivid and darkly humorous memoir set against the background of Britain in the 1970s – Led Zeppelin, Janis Joplin, strikes, inflation and IRA bombings. It is a story of hope and how the gift of a radio changed the life of an unhappy little boy.
 In conversation with Francis Wheen
This event is sponsored by: