Date/Time
Date(s) - 24/06/2023
1:30 pm - 2:30 pm
Location
Harvest House
Categories
Tickets £8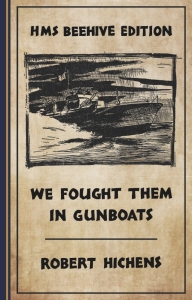 When 'Hitch' was killed in action on 13 April 1943, returning to Felixstowe's HMS Beehive Coastal Forces base, there was shock across the nation. But heroes do not exist in isolation. Eighty years later a new edition of Lieutenant-Commander Robert Hichens' classic We Fought Them in Gunboats is being published to include recognition of some of the other men and women who also served at HMS Beehive.  Authors Antony Hichens and Captain Chris O'Flaherty RN will join the Festival event to add their insights.
Event chaired by Julia Jones and supported by Felixstowe Museum and the Coastal Forces Heritage Trust.
Antony Hichens is Robert's son and was a young boy when his father served here. He wrote Gunboat Command, a biography of his father. His daughter Tamsin Clive will contribute a foreword to the new edition, reflecting on her grandfather's legacy.
Captain Chris O'Flaherty RN is currently His Majesty's Naval Attaché to Libya. His books include two biographies of WW2 officers who served at HMS Beehive: Crash Start – the Life and Legacy of Lt Guy Hudson DSC RNVR ; and Torpedoes, Tea, and Medals – the Gallant Life of Commander Jake Wright DSC** RNVR.