Hello booklovers!
A very happy Friday to you all. As you can see, our theme for this week's blog is Father's Day. Throughout literature, fathers are portrayed in starkly differing ways. We have the witty Mr Bennet, or the paradigm of humanity that is Atticus Finch, not to mention the foolish King Lear and the mysterious Lord Asriel.  Let us not forget stern Uncle Quentin and Uncle Matthew, the lovely father substitute of Anne of Green Gables fame. And we have plenty of lovely dads out and about here in Felixstowe. With Father's Day very much around the corner, read on for our guide to a few recommendations of events that dads from far and wide may enjoy!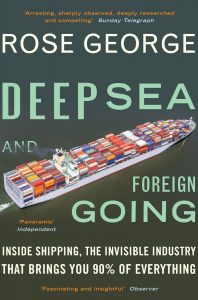 Horatio Clare and Rose George – Inside Shipping
George's Deep Sea and foreign Going: Inside Shipping, the Invisible Industry and Clare's Down to the Sea in Ships are absorbing insights into the shipping industry from two writers who joined the crews of container ships. They reveal the secrets of this little known  world and also introduce you to their latest books, Clare's Icebreaker: a Voyage far North and George's Nine Pints. 
Sharif Gemie and Brian Ireland – The Hippie Trail
Authors Sharif Gemie and Brian Ireland share the stories in their book The Hippie Trail recounting the joys and pains of budget travel to Kathmandu, India, Afghanistan and other 'points east' in the 1960s and 1970s. A must for anyone interested in the Trail or the 1960s counterculture.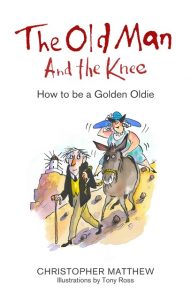 Christopher Matthew – The Old Man and the Knee
Although in his late seventies, Christopher Matthew feels he is still enjoying late middle age and making the best of while he can. In his new book, he offers a guide to life in the last lane and suggests that oldies may have more to look forward to than they might imagine. Suitable for dads and granddads alike!
Caroline Slocock – People Like Us
As a young civil servant, Caroline Slocock became the first ever female private secretary to any British Prime Minister, and was at Margaret Thatcher's side for the final eighteen months of her premiership. A left-wing feminist, Slocock was no natural ally and yet she became fascinated by the woman behind the Iron Lady façade and by how she dealt with a world dominated by men.A remarkable political and personal memoir, People Like Us charts life inside Thatcher s No. 10 during its dying days and reflects on women and power then and now.
Oggy Boytchev – The Unbeliever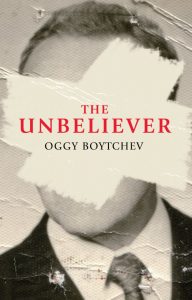 The Unbeliever  is a panorama of Cold War paranoia and intrigue spanning four decades , told through the life of one extraordinary – and real – spy. A story of love, loyalty, ambition and betrayal, it is a gripping and highly original debut novel by a journalist who was born behind the Iron Curtain.
Nikesh Shukla – The One who Wrote Destiny
Nikesh Shukla is a writer and social commentator. He is the editor of the essay collection, The Good Immigrant, where 21 British Writers of colour discuss race and immigration in the UK. His latest novel, The One Who Wrote Destiny, is a witty and wise novel about three generations of the same family, riven by feuds and falling outs, united by fates and fortunes.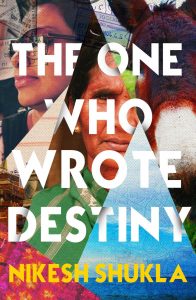 Iain Maitland and Humphrey Hawksley – Two very different thrillers…
Two very different thrillers…. In Sweet William an aggrieved father separated from his precious child will do anything to get him back. In Man on Ice an incident in the snows of Alaska could trigger the outbreak of World War III and a small island community is suddenly caught between sabre-rattling big powers.
This is but a small selection of the vast array of literary offerings we have for you! Have a lovely Father's Day weekend all, there will be festival news aplenty coming your way next week.
Bookish best,
Imogen and the festival team