Hello booklovers,
And so we beat on, boats against the current of normal life, borne back ceaselessly into the past with no cafés or shops or museums or galleries… but what we do have is books! I hope you enjoyed our biography reading recommendations from earlier in the week, take a peek here if you missed them: https://felixstowebookfestival.co.uk/6909/fbf-ultimate-reading-recommendations
Just as a recap, in a bit to beat isolation desperation, we are hoping here at the FbF to inject some light into your lives through reading lists based on our 2020 programme. Have you had a good look at it yet? Have a butchers and follow these links to get the full gammet of what we've got on offer: https://felixstowebookfestival.co.uk/events/categories/adult-programme , https://felixstowebookfestival.co.uk/events/categories/workshops and https://felixstowebookfestival.co.uk/events/categories/young-people
Now onto this week's ultimate reading recommendation: we're focussing on Literary Histories!
First up,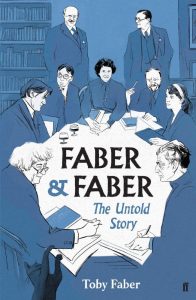 why not dive into the fascinating Faber and Faber: The Untold Story. Published to celebrate the 90th birthday of the publishing house, Toby Faber takes us on a fascinating archival journey through the story of this iconic publishing house which has brought so many different names to our bookshelves and our libraries over the course of the 20th and 21st century. Crammed with diary entries, letters and other documents, this will prove to be a truly fascinating read to get your teeth into.
Toby will be in conversation with festival favourite and Faber author, Nicola Upson. This may be a good opportunity to see if you can get your hands on one of Nicola's Josephine Tey M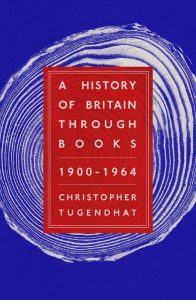 ystery series, also published by Faber.
For another foray into the history of literature, A History of Britain through Books: 1900-1964 by Christopher Tugendhat is well worth a read. Christopher examines a tumultuous century through the books that were published during it, a fascinating way to look at world events which will make for a riveting and educational read.  You may get some literary inspiration from the books that mark moments of twentieth century history – how about getting stuck into The Lord of the Flies or A Room of One's Own as a bit of isolation reading?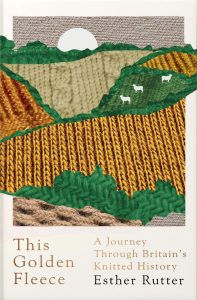 Last but not least, for a slightly different type of literary history, have you had a look at This Golden Fleece: A Journey through Britain's Knitted History by Esther Rutter? A lifelong knitter, spinner and weaver who grew up on a Suffolk sheep farm, Esther takes us on a journey that shows us the role of wool and craft in shaping our society.
Esther's brilliant book may well inspire you to dig out your knitting needles, crochet hooks and all manner of wooly wonders – it may be worth seeking out one of the many multitudes of craft books, filled to the brim with fascinating projects and ways to hone our crafty skills.
That's all for today folks – I hope you have enjoyed today's selections and maybe try and get your hands on some of our recommended titles.
Bookish best,
Imogen and the Festival Team x