Hello booklovers,
At this year's online festival we are very pleased to be offering you a varied programme. So far in our spotlight series we have celebrated Thrillers, Crime and Fiction – this time we are propelling our literary gaze to local writing.
Our own sleepy county has been the muse of many texts, fictional and non fictional, thanks to a heck of a lot of history and a varied landscape. Suffolk has been the inspiration for many a tale, such as the bone chilling 'Oh Whistle and I'll Come to You, My Lad' by M.R. James and the charming 'I Capture the Castle' by Dodie Smith.
Is it any wonder that our county is such a potent muse? Here in Suffolk we are  blessed with stunning coastlines in addition to gorgeous countryside, and in Felixstowe we hold host to two major rivers – the River Orwell and the Ri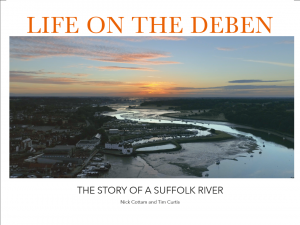 ver Deben. The mouth of the River Deben is situated in between our own beautiful Felixstowe Ferry and the village of Bawdsey. There is so much fascinating local history locked into the life of this river
We are delighted to be welcoming Nick Cottam, co-author of the book Life on the Deben and the film of the same name. Nick will be giving us a taster of the beautiful countryside that we have all been missing over the past few months.
The Story of a Suffolk River

By Nick Cottam and Tim Curtis
'In the footsteps of the widely acclaimed film, 
Life on the Deben, the book, captures the soul and spirit of a beautiful Suffolk river – its people, its astonishing history and its natural env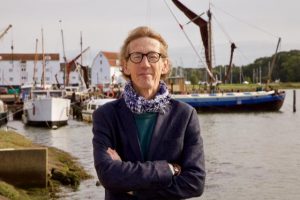 ironment. 
In text and stunning imagery, this book is one of the most definitive accounts of life on the River Deben.'
Following the success of the absorbing Life on the Deben film, Nick Cottam and Tim Curtis brought the film to the page and launched their book last year. We are very much looking forward to spending time with Nick on the 28th of June as he takes us on a journey along the beautiful River Deben, exploring its twists and turns, its history and its future.
Bookish best,

The Felixstowe Book Festival Team x